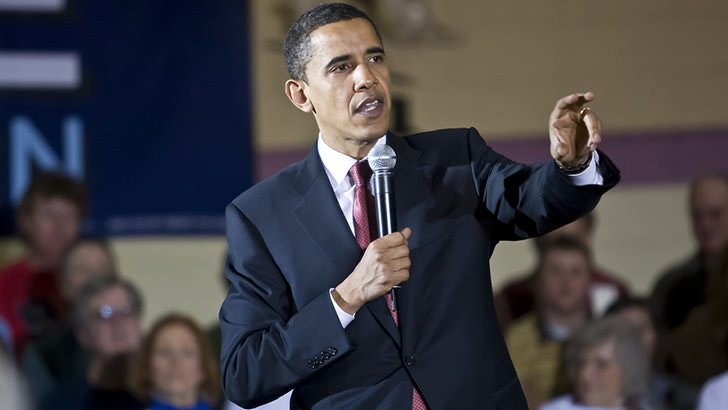 These are some true words of wisdom. We didn't expect any less from
Barack Obama
.
So, we all know former President of The United States, Obama, gave some advice for Donald Trump before the businessman-turned-politician took office in January, but we never managed to get our nosy hands on this letter.
Until now, that is.
Namely, the folks over at CNN succeeded in obtaining a copy of the handwritten letter penned on White House stationary and were so generous to publish its contents for all the Americans, and the world, to see.
It's Up To Us
This letter was the last direct communication between the 44th and 45th presidents, and now it's available to you and me.
Read and enjoy:
"It's up to us to do everything we can (to) build more ladders of success for every child and family that's willing to work hard."
"American leadership in this world is really indispensible. It's up to us, through action and example, to sustain the international order that's expanded steadily since the end of the Cold War, and upon which our own wealth and safety depend."
"We are just temporary occupants of this office. That makes us guardians of those democratic institutions and traditions — like rule of law, separation of powers, equal protection and civil liberties — that our forebears fought and bled for. Regardless of the push and pull of daily politics, it's up to us to leave those instruments of our democracy at least as strong as we found them."
"Take time, in the rush of events and responsibilities, for friends and family. They'll get you through the inevitable rough patches."
(ALSO READ: Body Language Expert Judi James Says Trump's Marriage Is Crumbling)