1. M*A*S*H* (CBS)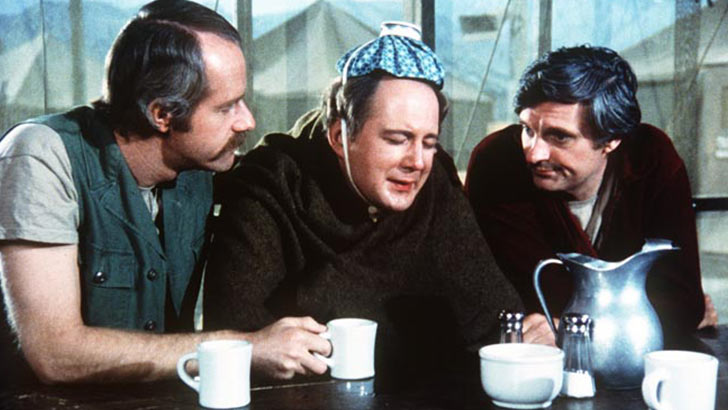 Running from 1972 through 1983, M*A*S*H* won 8 Golden Globe awards, 14 Primetime Emmy awards, the 1976 Peabody award and was the People's Choice winner for Favorite TV Comedy five times. Its stellar cast included Alan Alda, Henry Morgan, Jamie Farr and Loretta Swit.
2. SportsCenter (ESPN)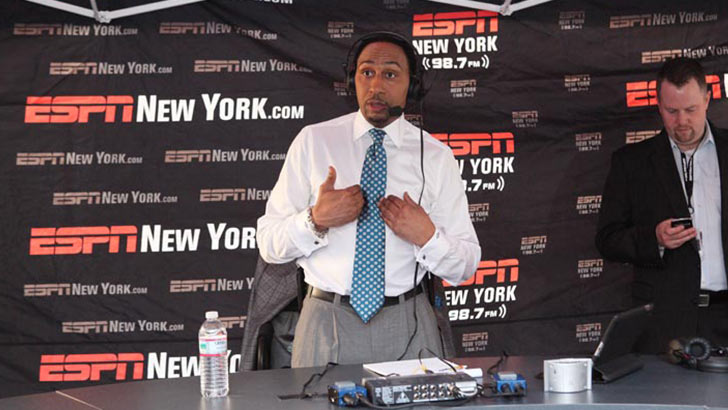 The sports news program has been running since 1979 with faithful viewers turning in daily to catch highlights of last night's game as well as the stats and news for their favorite teams and players. The show has won multiple Cable Ace awards as well as Television Critics' Association Award for Outstanding Sports Program.
3. Law & Order (NBC)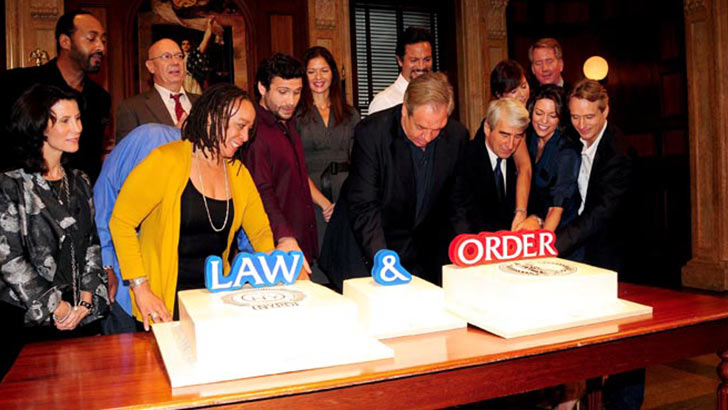 Created by Dick Wolf, the legal drama and police procedural program debuted in 1990 and ran 20 seasons until 2010. Law & Order's popularity led to a full franchise that included a television movie, video games and spin-off series Law & Order: SVU and Law & Order: Criminal Intent.
4. The Tonight Show (NBC)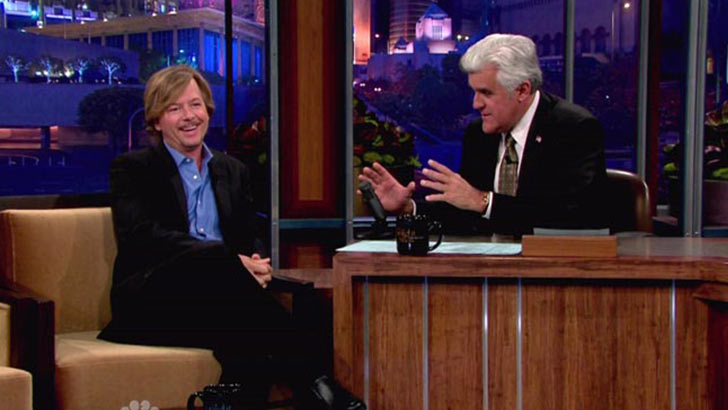 Viewers have been able to tune into the NBC's The Tonight Show since 1954. The show originally evolved from The Steve Allen Show with funnyman Allen acting as the show's first host from 1954 through 1957.
Jack Parr hosted from 1957 to 1962 followed by Johnny Carson who hosted the show for next 30 years. Jay Leno took over from Carson in 1992.
5. The Price is Right (CBS)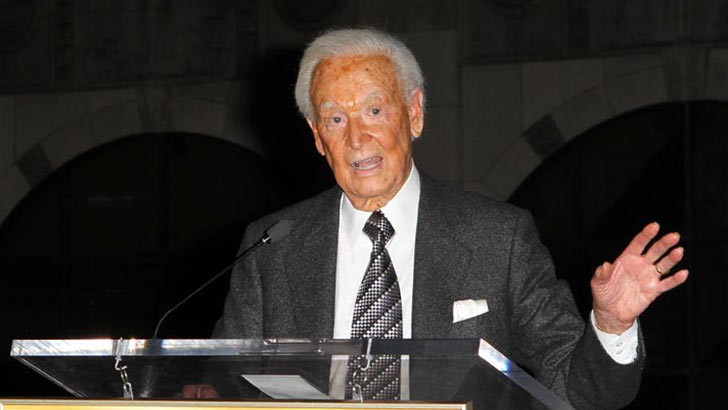 The daytime game show has run since 1972, first hosted by Bob Barker and then by Drew Carey who took over for Barker in 2007. It has won several Emmy awards including Outstanding Game Show Host (Bob Barker) and Outstanding Game/Audience Participation Show.
6. Seinfeld (NBC)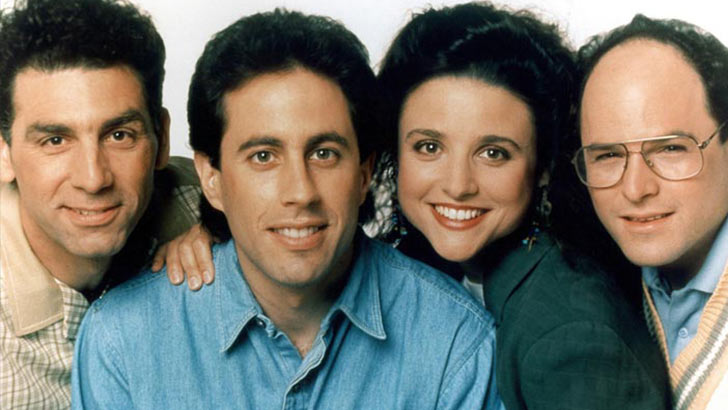 The show that brought viewers Festivus, the Soup Nazi and the urban sombrero, Seinfeld ran for nine seasons and continues to run in syndication. The comedy about the most mundane moments in the lives of Jerry Seinfeld and his friends won three Golden Globes plus multiple Emmy awards.
7. I Love Lucy (CBS)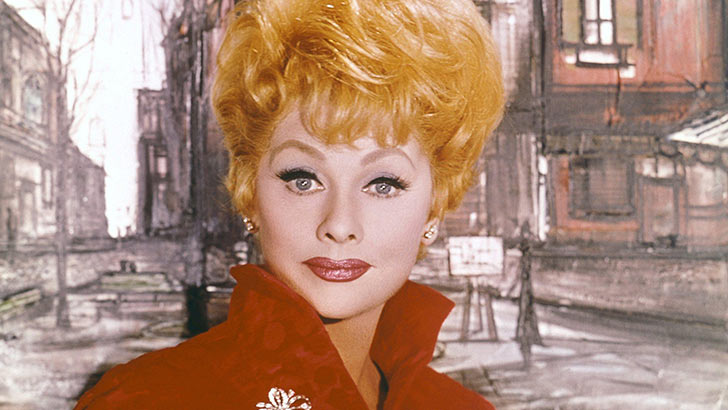 The comic genius of Lucille Ball shone brightly during her show with husband Desi Arnaz during its run from 1951 through 1957, winning four Emmys. Everyone loves Lucy and I Love Lucy merchandise continues to some of the most collectible classic TV items today.
8. Saturday Night Live (NBC)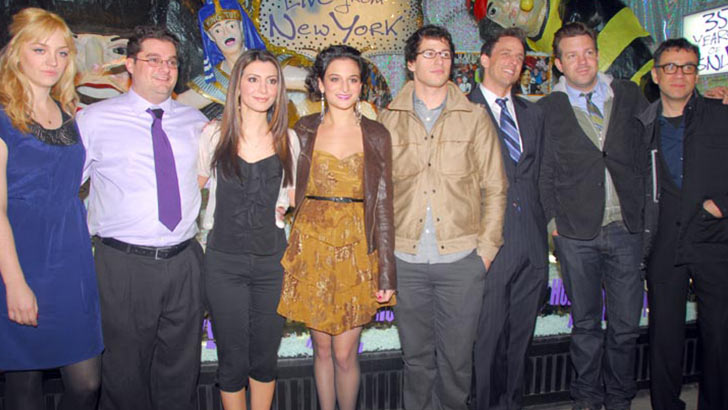 The first episode of this late night variety show debuted in 1975. Cast members have included John Belushi, Chevy Chase, Eddie Murphy, Will Ferrell, Bill Murray, Tina Fey and Adam Sandler.
Known for its irreverent sketches and big-name musical guests, Saturday Night Live is the brainchild of creator/producer Lorne Michaels.
9. 60 Minutes (CBS)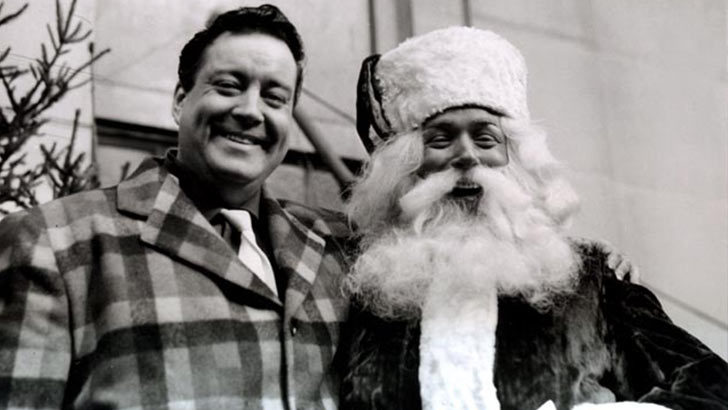 The award-winning news program has been running since 1968 and has been hosted by Andy Rooney, Morley Safer, Lesley Stahl and Katie Couric. It has won multiple Emmy and Peabody awards and continues as one of the nation's most popular weekly primetime news programs.
10. The Honeymooners (CBS)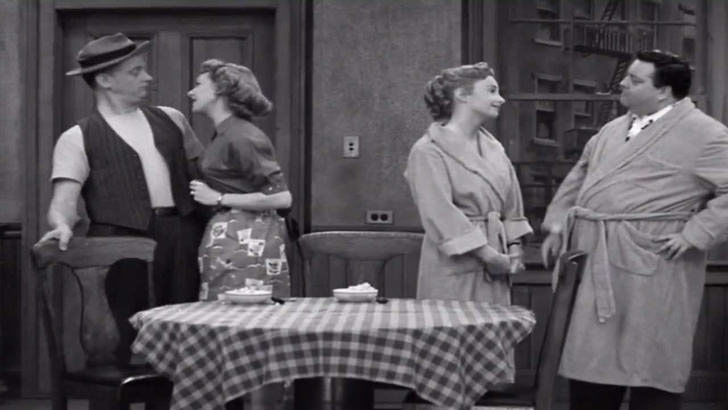 Although The Honeymooners only ran from 1955 through 1956 airing 39 episodes, it starred Jackie Gleason, Art Carney, Audrey Meadows and Joyce Randolph. A groundbreaking comedy, the show was one of the first to portray working class Americans.
11. Nightline (ABC)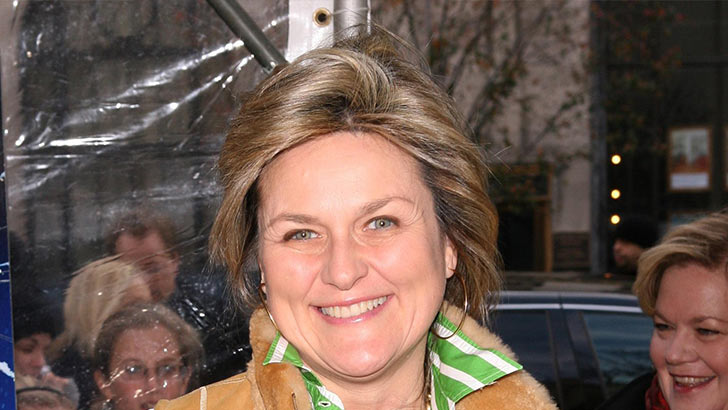 ABC News Nightline aired its first episode in 1980. The award-winning news program features in-depth reporting on current events, bringing the headlines home each night—from the Iran hostage crisis to the 40th anniversary of D-Day.
12. Sesame Street (PBS)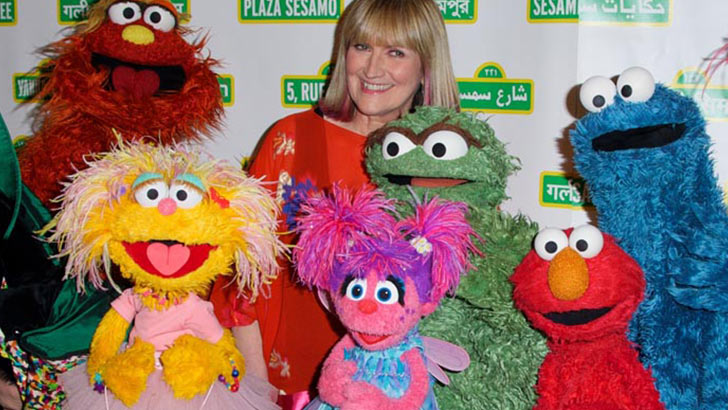 One of the longest running children's shows, Sesame Street debuted in 1969 and combined human actors (both adults and kids) with puppets to create a unique world. Residents of Sesame Street include Big Bird, Cookie Monster, Elmo and Grover.
The Emmy award-winning show has featured celebrity guests such as Buzz Aldrin, Carol Burnett, Barbara Bush and Beyoncé.
13. The Ed Sullivan Show (CBS)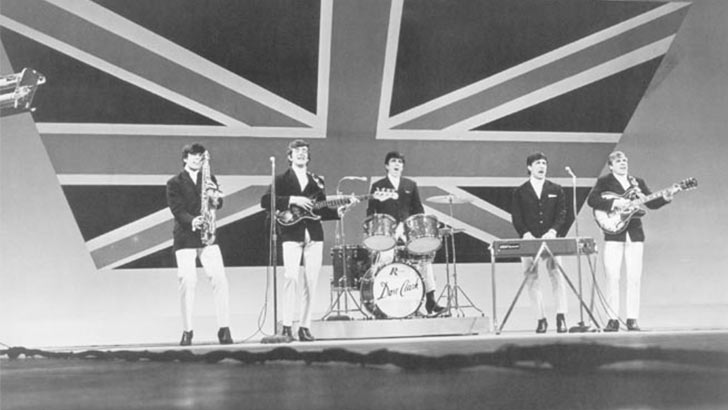 One of American television's most popularity variety shows of all-time, The Ed Sullivan Show featured acts such as The Beatles (their American debut), Elvis, The Rolling Stones and Bob Hope. It was the longest running variety show from 1948 through 1971.
14. The Sopranos (HBO)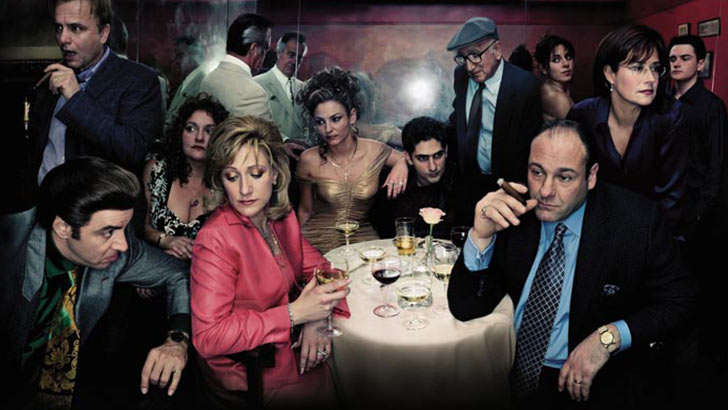 Created by David Chase, the American drama ran on cable's HBO from 1999 through 2007. Following the lives of the New Jersey Italian-American mobsters, The Sopranos earned several awards before their unforgettable final episode, which attracted more than 11 million viewers worldwide.
15. The Late Show with David Letterman (CBS)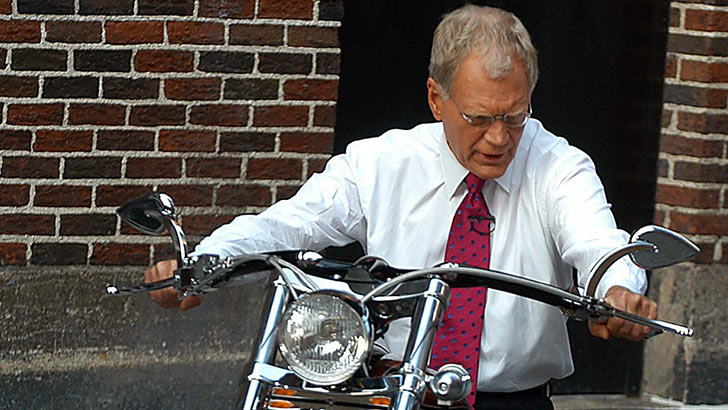 Since 1993, The Late Show with David Letterman was bringing comedy, wit and celebrity guests into homes via the larger-than-life personality of David Letterman. The Emmy award-winning program includes music by Paul Schaffer and regular bits such as Letterman's Top Ten List and Stupid Pet Tricks.
16. ER (NBC)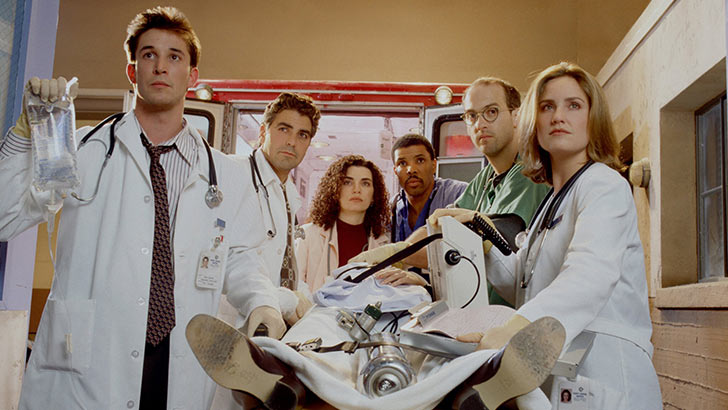 With an all-star cast that included Anthony Edwards, George Clooney, Noah Wylie and Angela Bassett, the hour-long medical drama ran from 1994 to 2009. It had 119 different award wins including a Golden Globe for Best Performance by an Actor (Anthony Edwards).
17. The Cosby Show (NBC)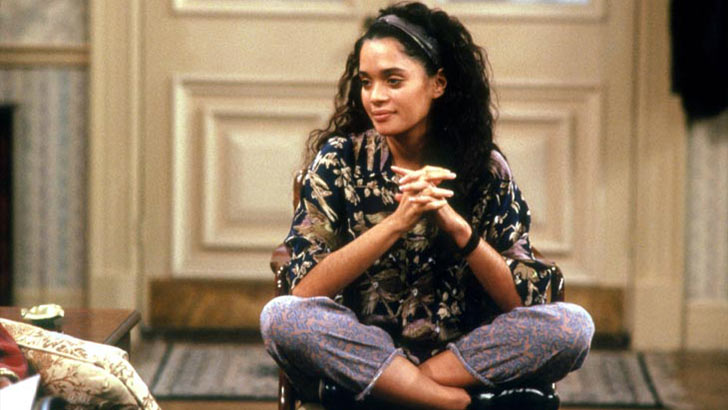 Comedian and actor Bill Cosby was no stranger to television when The Cosby Show launched in 1984. The sitcom followed the Huxtable family and was one of the biggest television hits of the 1980s.
18. Hill Street Blues (NBC)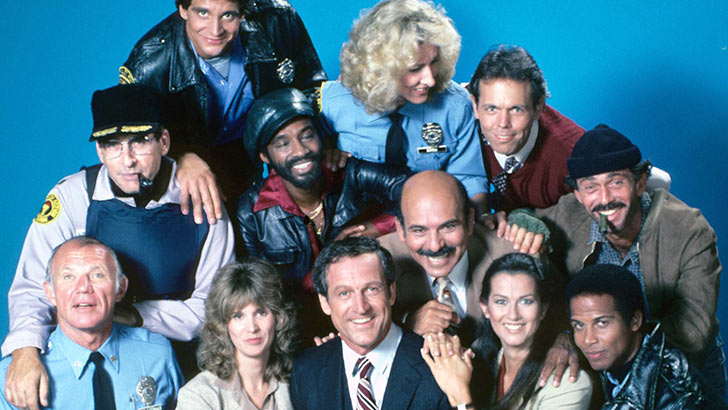 NBC was a hotbed of hits in the 1980s. The hour-long cop drama Hill Street Blues was a gritty, groundbreaking series with a strong ensemble cast and action-packed (often violent) episodes.
It ran from 1981 through 1987 and won three Golden Globe awards plus multiple Emmys including Outstanding Drama Series.
19. The Simpsons (Fox)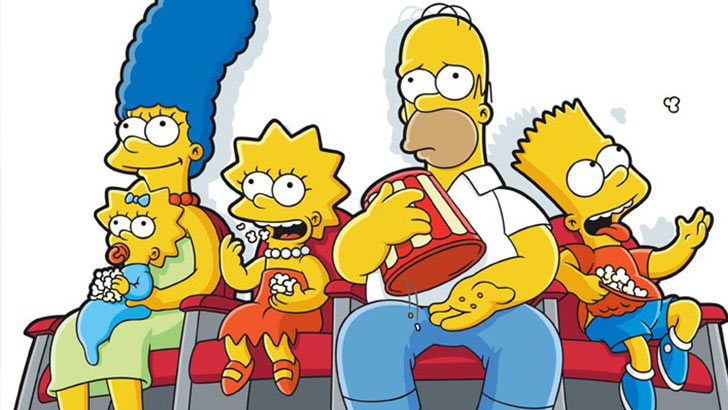 Matt Groening's award-winning animated series debuted on the Tracey Ullman Show before moving to its permanent place on Fox in 1989. It is the longest running scripted television show in the history of television. The Simpsons show has spawned video games, a movie and enough merchandising to fill several Kwik-E Marts.
20. The Mary Tyler Moore Show (CBS)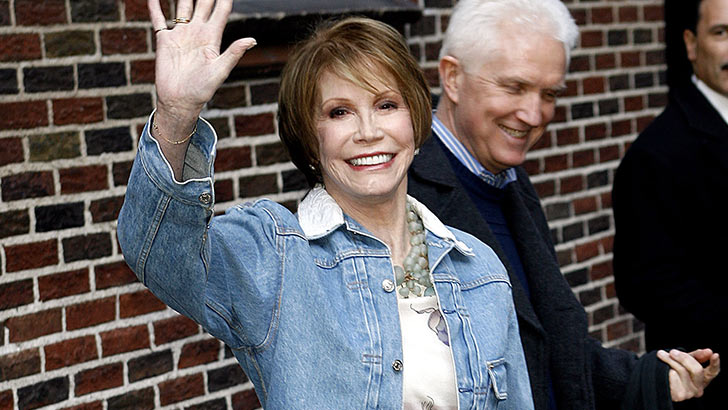 She was America's sweetheart in the 1970s—Mary Tyler Moore's sitcom was created by James L. Brooks and Allan Burns and ran from 1970 through 1977. The show featured several stars including Ed Asner, Betty White and Cloris Leachman.
21. The Carol Burnett Show (CBS)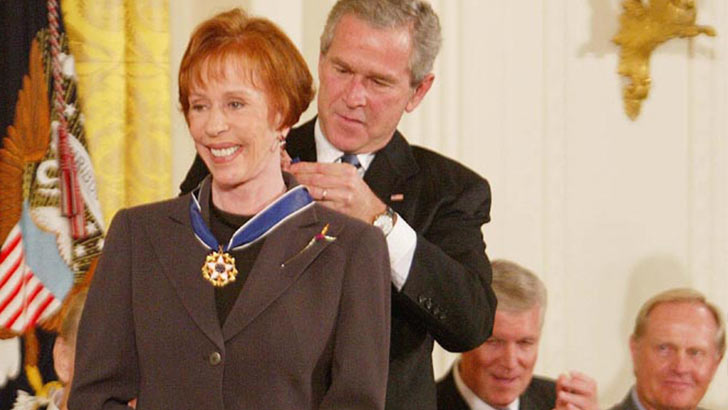 Comedian Carol Burnett treated audiences weekly to some of the best sketch comedy in the television. Her variety show aired from 1967 to 1978 plus several years in syndication and starred Harvey Korman, Tim Conway, Vicki Lawrence and Lyle Waggoner.
22.Gunsmoke (CBS)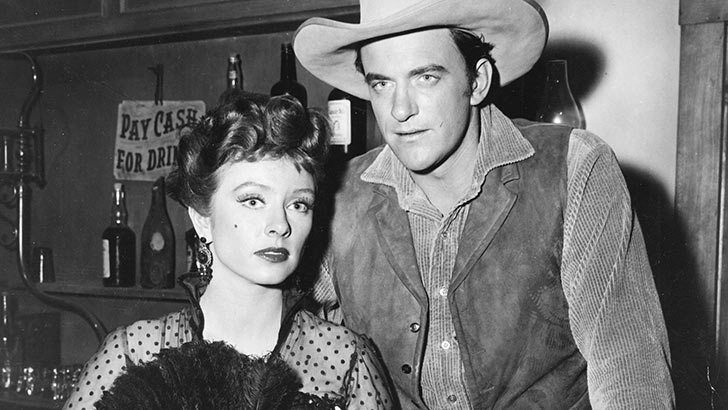 The western Gunsmoke ran for 20 years from 1955 through 1975, chronicling the days of Marshal Matt Dillon in Dodge City. Gunsmoke starred James Arness as Matt Dillon and featured several Hollywood stars throughout its long run, including Burt Reynolds, Harry Dean Stanton and Leonard Nimoy.
23. The Oprah Winfrey Show (Syndicated)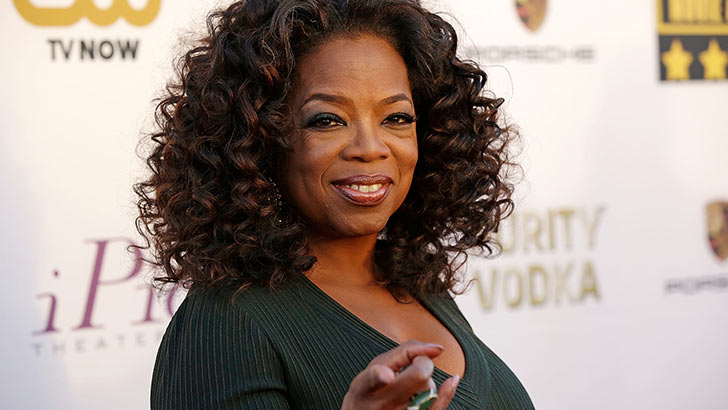 The daytime talk show ran from 1986 through 2011, hosted by Oprah Winfrey. Based in Chicago, the show tackled tough topics from child abuse to the aftermath of Hurricane Katrina as well as lighter topics and celebrity interviews. The show won multiple Emmy awards and gave away millions in gifts and prizes to its studio audience.
24. Today (NBC)
A morning magazine-style news program, Today has run on NBC since 1952. Hosts throughout its run have included Katie Couric, Matt Lauer and Kathie Lee Gifford. The show broadcasts from Rockefeller Plaza in New York.
25. Frasier (NBC)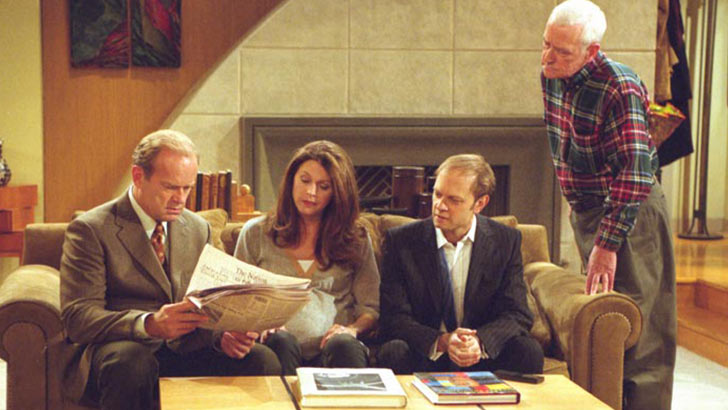 A spin off of the hit show Cheers, Frasier follows the life and career of Dr. Frasier Crane, a psychologist played by Kelsey Grammer. Frasier ran for 11 seasons from 1993 to 2004 and won three Golden Globes.
26. Buffy the Vampire Slayer (WB/UPN)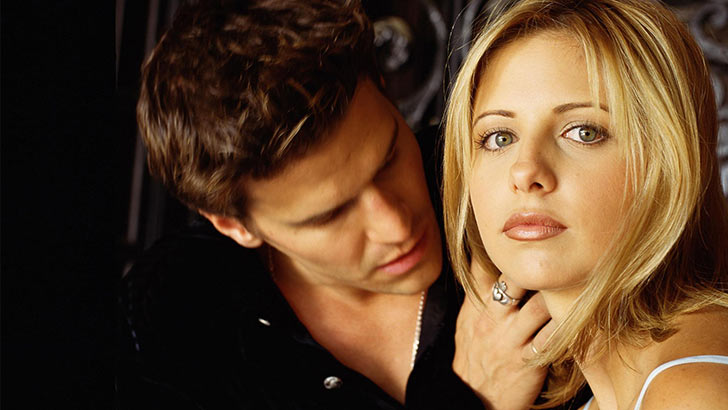 Created by Joss Whedon, Buffy the Vampire Slayer evolved from the campy movie of the same name into one of television's big hits. It ran from 1997 to 2003, starring Sarah Michelle Gellar as Buffy. The Emmy award-winning show was unlike anything else on TV at its time and even spawned a spin-off—Angel.
27. Veronica Mars (CW)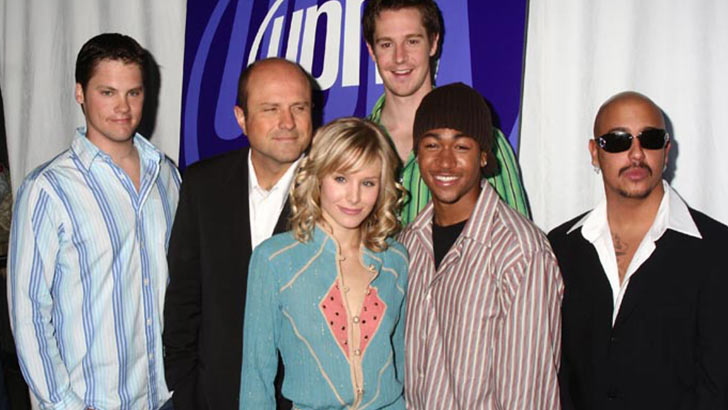 Although the drama only lasted three seasons, Veronica Mars was such a hit that when it was cancelled the fans sent a truckload of Mars candy bars to the network pleading to keep it on the air. It starred Kristen Bell as the title character and ran from 2004 through 2007.
28. Dallas (CBS)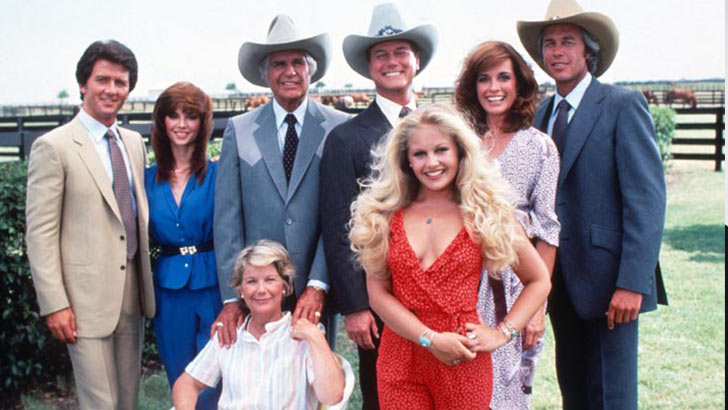 The original evening soap opera ran from 1978 to 1991 and starred Larry Hagman as the man everyone loved to hate, J.R. Ewing. One of the longest running primetime dramas, Dallas spawned the spin-off Knots Landing and the new Dallas (now on TNT) featuring the next generation of the Ewing clan.
29. Star Trek: The Next Generation (CBS)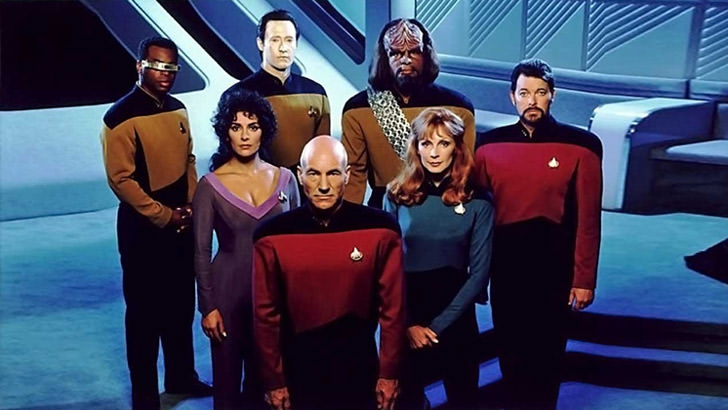 Running for seven seasons on CBS, Star Trek: TNG was another Gene Rodenberry creation following the crew of the U.S.S. Enterprise. The debut episode had 27 million viewers. One of the most successful additions to the Star Trek franchise, the series won 18 Emmy awards.
30. Lost (ABC)
Created by J.J. Abrams, Lost ran from 2004 through 2010 for a total of 121 episodes. The all-star cast included Matthew Fox, Dominic Monaghan, Elizabeth Mitchell and Michael Emerson.
With a huge fan base and several critically acclaimed episodes, Lost won the Golden Globe for Television Series (Drama) as well as multiple other awards. References to its fictional flight Oceanic 815 still pops up in other J.J. Abrams shows.