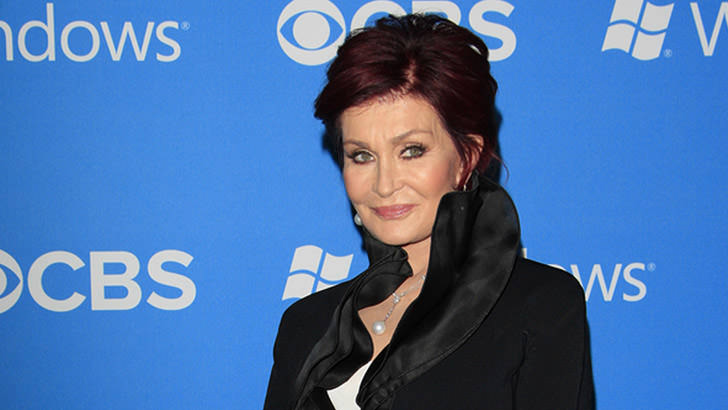 Sharon Osbourne called Kim Kardashian a "ho" a few days ago and the British TV star is now backtracking the whole incident but she is clearly not sorry and she stands by it in the name of feminism.
Osbourne's words were of course triggered when the reporter asked her if she thought the Keeping Up With the Kardashians star is in fact a feminist, as Kim clearly thinks she is.
"It's so ridiculous how these things happen… I was doing this interview, and … (the reporter) said to me 'have you heard that Kim Kardashian has come out as a feminist' … and of course I commented," Sharon (64) explained during her interview on
The Talk
's this Monday.
"She asked my opinion and I gave it. It wasn't rude, it wasn't," said the British star and added:
"Whatever (Kim) does, it's showing her body. Which shows that she's a strong grounded woman and she's not ashamed of her body, she wants to show it, which is her business … people have been doing that since day one."
''It doesn't make you a feminist."
(FURTHER READING: Sharon Osbourne: Ozzy Cheated On Me With Six Women)
Kim Is All About Sex, Not Female Progress
During her interview with The Telegraph that was published on September 2, Osbourne spoke out about Kardashian's attempts to appear as a feminist and pointed out that what she does is not feminism, it's just sex.
"Kim says she's doing everything in the name of feminism, but that's not feminism!" Osbourne said at the time.
"Those girls live off their bodies, half of L.A. has been through them and everything they do from the sex tape to the plastic see-through dresses and the gym wear is about sex, not female progress."
"God bless them. If Kim wants to show off her body, fine. But that's not feminism, that's being a ho," Osbourne continued.
"And there's nothing wrong with being a ho, but always remember what you are."
So there you have it. Sharon Osbourne is probably the only celeb that can call Kim a 'ho' and get away with it!
(ALSO READ: Kim Kardashian Is 'Not Concerned' With Taylor Swift's New Video)