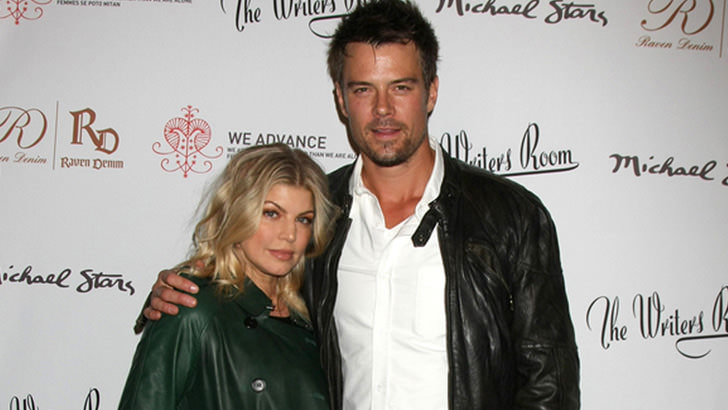 This year is just cruel to celebrity power-couples. First it was
Chris Pratt and Anna Faris
, then
John Legend And Chrissy Teigennow
, and now it seems the divorce is inevitable for
Fergie
and
Josh Duhamel
as well.
Back in April, we sensed something was a bit off with Fergie and Josh as the actor couldn't exactly put his thoughts into words after being asked about what the best part of being married was by Us Weekly.
"It's a loaded question," Duhamel said at the time. "A relationship starts one way, even when you get married, and it goes through a whole evolution — ups and downs and back-ups. It only gets better," he concluded. "You have to go through stuff."
But now, it seems this stuff of theirs is simply too huge and too serious to go through.
(ALSO READ: Kylie Jenner Has A New Boyfriend Who Used To Date Rihanna?)
It Happened "Earlier This Year"
A few days ago, on September 14 to be more precise, the power-duo Fergie and Josh revealed that they will be indeed getting a divorce after 8 years of marriage, while the statement also said they had separated "earlier this year," as they "wanted to keep this a private matter before sharing it with the public."
The sources close to the soon-to-be former couple also stepped forward with some details and said their split was kind of inevitable.
"Friends have been expecting them to split for a while now," an insider close to them revealed recently for Us Weekly.
It appears that the problem is that Josh and Fergie are just too different.
Duhamel is a regular guy from North Dakota who used to play quarterback for his hometown college, while Fergie is a wild and reformed L.A. party girl/rockstar who can't settle down.
"They are just too different. Josh is a normal guy and Fergie wants to have this Hollywood celebrity lifestyle. They just grew apart."
Too bad. It really is.
(RELATED: Sharon Osbourne: Ozzy Cheated On Me With Six Women)