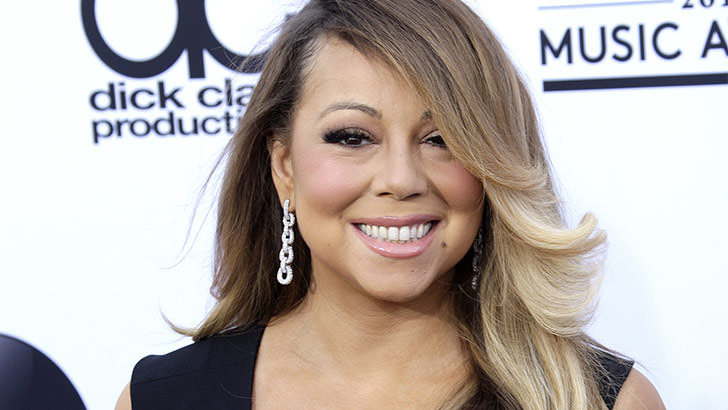 Mariah Carey seems to be forgetting her ex fiancé, billionaire James Packer, and is finally moving on. Even though the pop star has been going through a rough patch love-wise lately, Mariah showed yet again that she is indeed made of stone.
The rumor mill has been going into overdrive ever since there was talk about Mariah and Bryan Tanaka being an item. Now we have some pretty hard evidence that the singer and her backing-dancer are more than just friends and co-workers.
Bryan: I Always Had A Thing For Mariah
The two looked pretty cozy together at the premiere party of Mariah's new show in New York on Sunday, while Bryan gushed over her at the bash and said:
"I've always had a thing for Mariah. I love her so much. Just make sure you tune in to the show and you'll see kind of how everything happens… We've been friends for a long time. I do a little dance move here and there and we have a good time."
"Something connected with us back in the day and there was just a mutual admiration", Bryan continued. "She saw something in me that I actually didn't recognize at first, from that it was over. It was set in history that we were gonna be connected some way, somehow."
Mariah Is Indeed Moving On
The singer however is still refusing to dub the two of them "an item", but she is definitely moving on from her former fiancé and is trying to stay positive.
The rumors about Mariah and Bryan's relationship started when the two were spotted kissing during their holiday in Maui, Hawaii.
"They were all over each other, making out and not wanting to be more than a few feet apart," an eyewitness told one magazine.
"They swam in the ocean and he picked her up to kiss her. She was jumping into his arms, and he bent her back over his knee like they were dancing. Then they walked on the beach holding hands, and he gave her a piggyback ride. They had a lot of fun together, and were very playful. She was kicking up the water to splash him, and he was laughing."
Stay tuned for more info on this fresh couple!