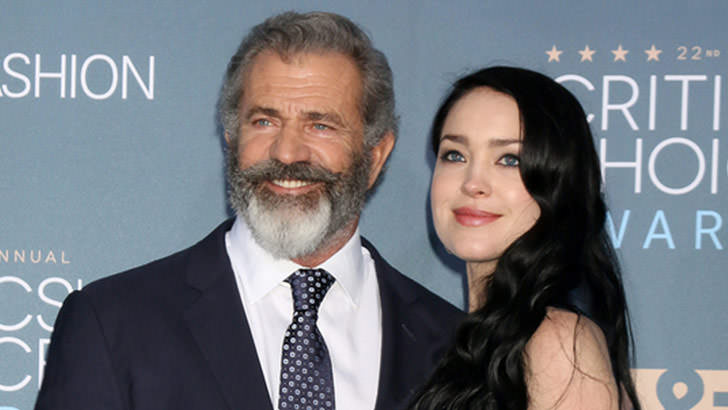 Mel Gibson has just become a father for the ninth time! His girlfriend Rosalind Ross and the A-list actor welcomed a baby boy Lars Gerard Gibson, as People reports.
Lars is Rosalind's first child, but she will learn the ropes rather quickly since Mel pretty much knows the drill after having 8 kids already.
"They're thrilled and Lars is adorable. Their family is all around them and Mel is over the moon. They're home and everybody is healthy and happy," a source told People.
"She has her own life, but also seems to enjoy Mel's … They are very much on the same page," another insider revealed.
Mel Was A Busy Guy
As far as Mel's other kids are concerned, he and his ex-wife
Robyn Moore
were married for almost 30 years and the former couple have seven children together (ranging in age from 17 to 36). They separated in 2006, but Robyn didn't file for divorce until April 2009.
Hollywood buffs probably remember this divorce as it was one of the biggest at the time. Namely, the two did not sign a prenuptial agreement so Moore was awarded half of Mel's fortune – $425 million. This was at the time the biggest divorce settlement in Hollywood history. A pretty good deal for Moore, you'll agree.
Mel also has a daughter called Lucia with ex-girlfriend Oksana Grigorieva. Lucia was born in 2009.
Away From The Public Eye
Mel recently revealed he has been keeping low profile over the last decade and said he had been trying to work on himself quite a lot lately.
"I've done a lot of work on myself these last 10 years," said Mel. "I've deliberately kept a low profile. I didn't want to just do the celebrity rehab thing for two weeks, declare myself cured and then screw up again."
"I think the best way somebody can show they're sorry is to fix themselves and that's what I've been doing and I'm just happy to be here. He who tries, gets. If you try, you get somewhere."