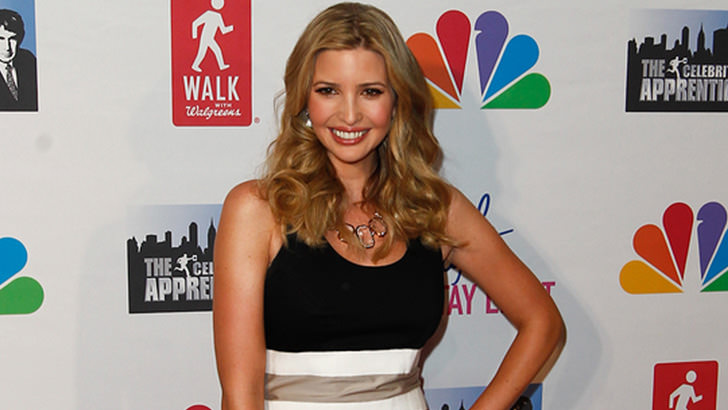 Donald Trump's daughter and his current Senior Advisor, Ivanka Trump, recently did quite a candid interview with US Weekly and revealed how her life has changed over the past 9 months.
TV personality, fashion designer, author, businesswoman and great negotiator, Ivanka, opened up about her private and professional life to this magazine and apparently she didn't have to do much work persuading her kids to move from NYC to Washington, DC.
One Swing Set Was All It Took
Namely, when she was telling Arabella (6), Joseph (4), and Theodore (18 months) that they would have to move to Washington in order for her to serve as an advisor in her father Donald's presidential administration, Ivanka made her kids an offer they simply couldn't refuse.
"I told them we would have a swing set. That's all it took!" Donald Trump's advisor recalls. "I said, 'I don't care if we have to sleep on air mattresses, that swing set has to be done!'"
The swing set was of course waiting for them there, and now the POTUS Senior Advisor is ready to fulfill other promises she made during the campaign.
(RELATED: Body Language Expert Judi James Says Trump's Marriage Is Crumbling)
Let's take a peek into her most recent and most candid interview this year:
Us Weekly: Nine months in, how's life in Washington, D.C.?
Ivanka: "It's incredible. It takes some time to acclimate to the intensity of the experience, but it's been truly remarkable and I feel so blessed every day to be able to come to work at the White House. I truly get goosebumps just walking through the door and i think I'll always feel that way. I hope I'll always feel that way."
Us Weekly: What are your chief goals?
Ivanka: "Providing opportunities, like encouraging female and minority entrepreneurship in this country. Skills training needs to start with our youngest students and include our oldest workers, who have been displaced by technology. Advocating for today's dual-income families and for paid family leave."
Us Weekly: How do you find time for family with such a demanding job?
Ivanka: "It's incredibly difficult. Some days I do a really good job of creating that balance and other days, I don't. It was much easier when I was my own boss, where I could set my own schedule, but working in the White House doesn't lend itself to that because of the gravity of the issues that you're dealing with. When you wake up in the middle of the night worrying about something — the things you're worrying about just have so much more consequence."
Us Weekly: Has this experience bonded you with your father?
Ivanka: "We've always been incredibly close. I've worked alongside him for over a decade! So there was a certain continuity in my presence. We see each other all the time. I feel very lucky that we can do that."
Ivanka Trump is a successful, fourth generation businessperson who managed to fill the shoes of her great-grandmother Elizabeth Christ Trump, the founder of the Trump company. She has been an executive vice president of The Trump Organization, and has now moved to Washington, D.C. alongside her husband, Jared Kushner, where she was appointed as a Senior Advisor to the President of the United States by her father.
Family does matter.
Read the full interview with Ivanka Trump here.