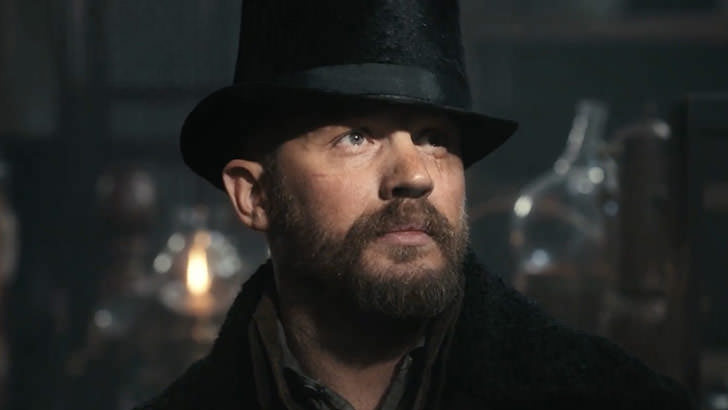 Photo credit: Sonar Entertainment
Cable networks like FX, Netflix, and HBO are delivering awesome TV shows almost on a monthly basis. The competition is insane and the audiences like it a lot.
FX and BBC have just dropped another new hit series "Taboo" and it already looks like it is going to be a slam dunk. It is odd, dark, violent and generally unpleasant – just like we like it.
The show is set in 1814 London and the plot sees Tom Hardy as James Delaney, an anti-hero and a dark man who returns to the UK after a period in Africa to inherit his father's shipping empire.
The show has just started, but we are already pretty sure this new FX series is about to become one of the most talked about BBC projects over the last couple of years.
The Most Tom Hardy Performance
Although Taboo has a primetime Saturday night slot, its creators didn't refrain from using over-the-top violence, bad language and racial slurs. We also get a huge dose of Tom Hardy, who gives us perhaps "the most Tom Hardy performance" of his whole career.
The show was definitely made for Hardy and he feels comfortable playing the unusual character of James Keziah Delaney.
"It's January. You're coming out of the darkness of the Christmas period, it's freezing and no-one has any money," Hardy says of the show. "Hopefully Taboo should deliver on a lot of levels. It's got heart, a lot of attention to detail. It opens like a jewelry box and it's got that Gothic horror feel to it. I hope you enjoy it."
Darkness That You Cannot Conceive
Never before has Hardy delivered such a theatrical, utterly odd and vengeance-filled role.
"I've witnessed and participated in darkness that you cannot conceive," Delaney says at one point during the official trailer and this sentences is a perfect depiction of what Taboo is all about.