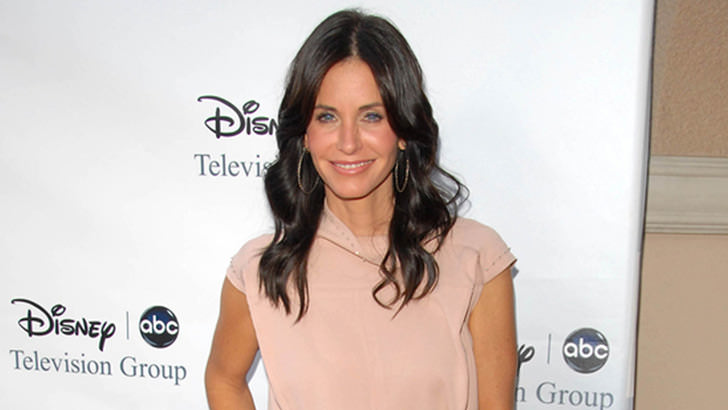 As Daily Mail finds out, Courteney Cox is apparently done with facial fillers. The former Friends star has been using facial injections for years in order to preserve her youthful appearance, but now the 53-year-old actress decided to go back to being "as natural as she can be."
Cox talked to New Beauty magazine recently when she opened up about her appearance and revealed she wasn't happy with the way she looked after getting the injections last year.
"I've had all my fillers dissolved," said the actress. "I feel better because I look like myself. I think that I now look more like the person that I was (before adjustments). I hope I do."
"Things are going to change. Everything's going to drop. I was trying to make it not drop, but that made me look fake."
Courteney also explained how she got so deep into using facial fillers.
Apparently, once you start using them, you're hooked and it is quite hard to stop. It's a gradual process and you have no idea you've gone overboard until you look at your old photos.
"The next thing you know, you're layered and layered," Cox said. "You have no idea because it's gradual until you go, 'Oh, s—, this doesn't look right.'"
Also read: Jennifer Aniston & Courteney Cox – Trouble In Best Friend Paradise?
Her Daughter Is Growing Up, Fast
The TV and movie star has a daughter Coco, 13, with ex-husband David Arquette, and although her daughter is just entering her teenage-hood and the world of makeup, Cox managed to find a way to be both "the cool mom" AND a good mother.
"Luckily, at school she can only wear mascara, but on the weekends you would think she's going out to a rager at 2 a.m. — eyeliner, mascara, highlighter on her cheeks."
She also said that she wants Coco to be able to express herself:
"I know some people think I should rein her in with the makeup, but it's a form of self-expression. As long as she's not sexualizing herself, it's really just what makes her feel good."
Also read: Courteney Cox on Friends: "Reunion is Not Going to Happen"