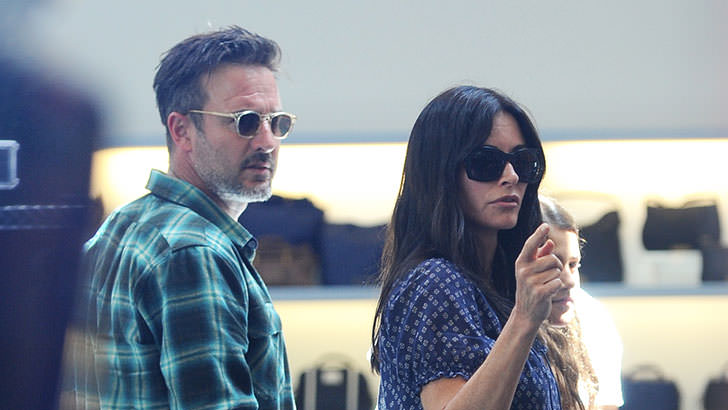 Although there were some rumors that David and Courteney were fighting and had a lot of disagreements after their divorce in 2013, the actor has recently revealed they had a friendly breakup.
"There was no hair pulling"
The 42-year-old actor admitted on Watch What Happens Live that the former couple even remained great friends after the split.
"We just really dealt with it in a very sweet and honourable way. I don't know. We just love each other", said David. "Even though the relationship didn't work out, we wanted to still remain friends and treat each other with respect and have a great relationship for our daughter."
"In the negotiating process of a divorce, we did it with a mindful head: 'What are you cool with?' 'OK, I'm cool with that, too.' There it is. There was no hair pulling."
The two married back in 1999, and have a 10-year-old daughter, Coco.
Arquette Roulette
The actor was also forced to share some interesting facts about his former co-stars when asked to play a game titled Arquette Roulette. He basically had to say something interesting about the star at which the needle was pointing. When the needle landed on Courteney, he said, "She's from Alabama.
I don't know if a lot of people know that. Not that that's scandalous! She actually is such a sweet person. She doesn't do anything wrong, I guess."
The naughty needle subsequently landed on Drew Barrymore, and David revealed that the two used to date and that Drew is one of the kindest people in the business.
"We used to date when we were very young kids. Well, not little kids! She's just one of the sweetest, kindest people in Hollywood. She always has been, and she always will be.
She's just a lovely, sweet person. We used to run around and just be silly."
Hm… David Arquette and Drew Barrymore. Such a shame they broke up. They would certainly make one of the nicest couples in Hollywood. Yes, David is now engaged to be married to his girlfriend of several years, Christina McLarty, but listening him talk about Drew… One can never know.