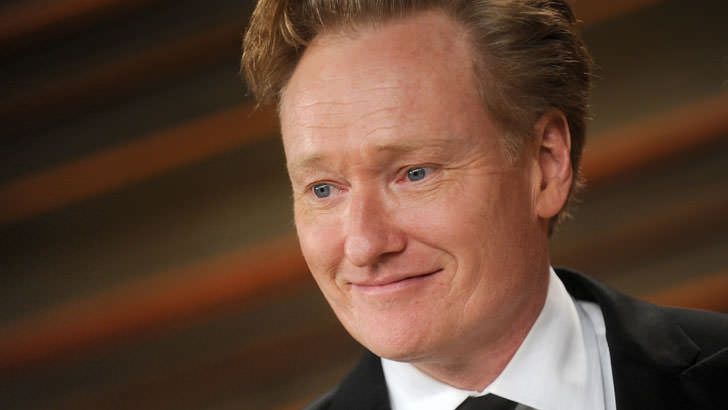 People sometimes have a tendency to a priori dismiss celebrities as some dumb and uneducated lucky bastards who 'made it' only because of their looks or because it was 'written somewhere amongst the stars' (no pun intended).
However, many of them had to work really hard for it and some of them are so smart, talented and well-educated that many of you will finish reading this article with your jaw way down on the floor.
So let's see who some of these A-list celebrity geniuses are.
1. Conan O'Brien
Conan is not just one of the funniest television presenters and comedians out there. Not by a long shot. He graduated with great praise from Harvard where he studied literature and history. How about that?
Conan is best known for hosting several late-night talk shows, the most recent of which is "Conan," premiered on American cable television station TBS in 2010. O'Brien was born in Brookline, Massachusetts, and was raised in an Irish Catholic family.
The interesting thing is that he served as president of the 'Harvard Lampoon' which is an undergraduate humor publication, while attending Harvard University. So, he was Mr. Smarty-Pants from the very beginning.
Speaking of his late night TV show, Conan stated, "It was just crazy the amount of work and money that we used to put into these things. I mean, it was 30 seconds or a minute we'd air at the top of the show, and we would have shot at fifteen locations. It was absolutely unbelievable by today's standards that you would do all those locations."
"I remember spending a whole weekend in the Brooklyn Navy Yard shooting these things. And then we'd cut them up into these montages with music, and I think it all added up to about probably two minutes and 30 seconds of comedy. That was the period at the very beginning of the show where you don't know how long you're going to last, so you're putting everything you can out there."
And we're certainly glad you did, Conan.