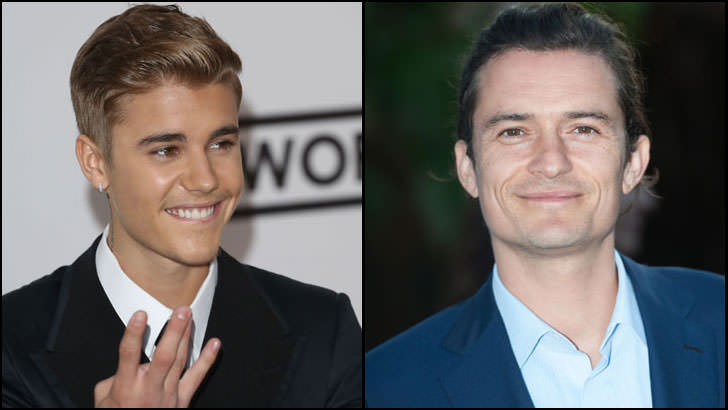 The singer has posted a short and positive message via his Twitter account after a video surfaced allegedly showing an argument between him and "The Lord Of The Rings" star, Orlando Bloom.
Early Wednesday morning, Justin tweeted: "Keeping it positive". But what was going on between the two stars and is everything so 'positive' as Justin claims?
Namely, the video has recently surfaced showing the two celebrities exchanging words of hatred at Cipriani restaurant on the Spanish island of Ibiza, but the latest reports say Orlando actually tried to punch the Baby singer.
Sources at the scene said that Orlando "instigated" the incident after being annoyed when the two of them met and Justin asked him: "What's up bitch?"
Eyewitnesses claim Orlando then tried do punch Justin, but missed him, just outside theCipriani restaurant.
"Within seconds people intervened. There was some minor pushing and shoving between their entourages.
They were eventually separated and Justin, who was being cordial, stayed for a while longer outside the restaurant without incident," a source told The Mirror.
It's been speculated that the incident happened due to the rumors that Orlando's ex-wife Miranda Kerr went on a date with Justin while they were still married. What is more, Justin later added more fuel to the fire by posting the image of Miranda on Instagram and adorning it with a 'heart'. Bold move.
On the other hand, Orlando is not so innocent himself. Back in April this year, the actor was seen hanging out with Justin's girlfriend, Selena Gomez, outside "The Forum" club in LA. When they saw the paparazzi, Selena attempted to cover her face and Orlando walked away in the opposite direction.
Something fishy seems to be going on among these four stars. Stay tuned.