Celebrities are all over the place yet no one seems to catch a glimpse of them except the paparazzi. In LA, a famous person is always out running errands, spending time with their family, or even shopping at the grocery store!
1. Beacher's Madhouse 7000 Hollywood Blvd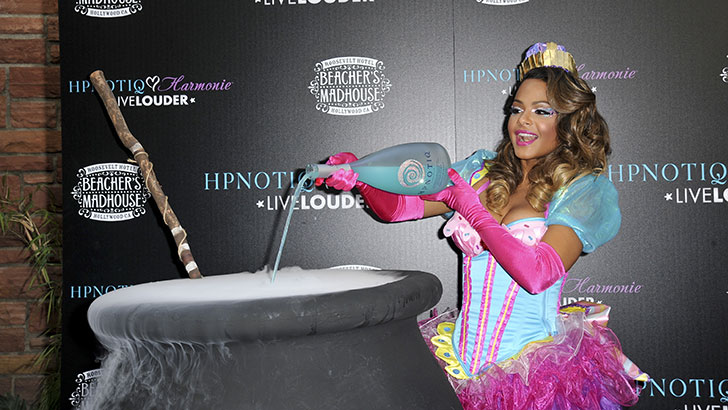 Known for its Midget Factory, celebs like DJ Tiesto, Christina Milian and Miley Cyrus can be found at Beacher's. It's location makes for easy access to today's most famous stars.
2. Bootsy Bellows 9229 Sunset Blvd
Zac Efron, Selena Gomez, Usher, Daniel Radcliffe, Carmen Electra,  Sean Combs, Justin Bieber, Sugar Ray Leonard, Ashley Benson, Jermaine Dupri, T.I., Blake Shelton and David Arquette, make quite the quest list don't ya think?
3. Colony – 1743 N Cahuenga Blvd
This East Coast themed nightclub is one of the celeb's favorite places to party. It features guest DJs and things get a little wild inside. Have fun, however keep an eye open for the party goers in the VIP section.
4. The Playboy Mansion – 10236 Charing Cross Rd.
Although this is mostly an invite-only sorta thing, money talks at the Playboy Mansion. With the right amount of cash in hand, buying a ticket to a gala benefit hosted at the mansion makes it easy to rub elbows with the stars, and pretty models too!
5. Voyeur – 7969 Santa Monica Blvd
Ryan Phillippe, Lindsay Lohan and Joe Jonas are frequent guests at this sexy and alluring upscale lounge. Inspired by the film Eyes Wide Shut, this is one hotspot that not only attracts celebs, it offers photographic proof of it too.
6. Avalon Hollywood – 1735 Vine St
Friday and Saturday nights are full of techno, electro and high-energy music that celebs love. Adam Lambert, Ozzy Osborne and Billy Idol have all graced this historic LA landmark.
7. Boulevard3 – 6523 Sunset Blvd
Many people know this as the playground for the stars. Drake, Brooke Burke and Kyle Masey have all stopped by this hotspot a few times. However this multi-level nightclub delivers its promise when it says "keep it active and deliver the unexpected." This is a very affluent hotspot where formal attire is required.
8. Greystone Manor – 643 N. La Cienega Blvd
Jennifer Lopez and Chris Brown love this club! It is packed and full of lights, celebs and tons of action on the weekends. It is easy to get lost in this club, making it perfect for running into a celebrity.
9. Voyeur – West Hollywood
Remember when Lindsay Lohan was punched by a waitress? This would be the place. Sexy and naughty at the same time, Voyeur has had its fair share of public scandals. Perhaps that is why it is the place to be when it comes to partying in hopes of spotting a celeb.
10. Chateau Marmont's- Bar Marmont – Sunset Blvd
This lovely little hotspot has seen the likes of Justin Timberlake, Oprah Winfrey, Natalie Portman and Jimmy Kimmel to name a few. It is upscale and very crowded. Blending in to spot a celeb is not necessary at this place; it happens naturally.
11. CUT – 9500 Wilshire Blvd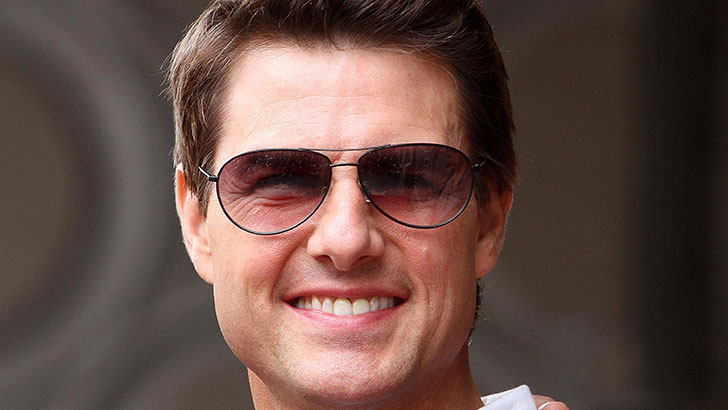 Beverly Hills is already glamorous, add Will Smith and Tom Cruise and all of a sudden it becomes an elegant destination filled with celebs. The stars love fine dining, so hang out before CUT closes, a celeb is bound to come out stuffed.
12. Little Dom's – 2128 Hilhurst Ave
Emma Watson and Kirsten Dunst are regulars at this spot. It's fun, urban and very attractive to younger celebs who want to be seen.
13. Osteria Mozza – 6602 Melrose Ave
Christina Aguilera, Jennifer Aniston and Jake Gyllenhaal are regulars at this upscale restaurant. It is hard for paparazzi to snap pics here, making it one of the reasons celebs love it!
14. The Ivy – 113 N Robertson Blvd
Located just south of Beverly Hills, this is LA's celebrity hotspot when it comes to dining. Celebs who eat here want to be seen and often times come picture ready!
15. Café Med – 8615 Sunset Blvd
Jason Statham loves this place! Who doesn't want to catch a glimpse of him? Cafe Med is part of the Sunset Plaza, making it easy to blend in and catch a glimpse of the famous movie star.
16. Nobu – 22706 Pacific Coast Hwy
George Clooney can be seen at this luxurious restaurant! It offers an ocean view with plenty of world-class dishes. It is priced moderately making it the perfect place to have dinner and spot a celeb on a Friday night.
17. Maha Yoga/ Le Pain Quotiden – 13050 San Vincente Blvd
Arnold Schwarzenegger and Tommy Chong can be found hanging around this joint. Tommy Chong has breakfast here every morning!
18. Boa Steakhouse – 9200 Sunset Blvd
This place screams celebrities! A celeb is seen here by the paparazzi every night, making it a proper hotspot to spot the stars.
19. Kitson
A camp for paparazzi, this store has more celebrity shoppers than it does non famous visitors. Consider it a retail store for celebs who have unique yet expensive taste in fashion.
20. Crystalarium – 8500 Melrose Ave #105
Heather Locklear and Anne Hathaway can be seen at this cute little Melrose boutique. It is a Hollywood landmark when it comes to limited edition gems and sculptures. In fact, some of their collections have been used in films.
21. 3rd Street Promenade – 3rd St Promenade & Broadway
Just so happens the paparazzi spot stars hitting this outdoor shopping strip almost every weekend. What a great place to hang out with friends while keeping an eye out for the next celeb to walkout with bags full of Armani Exchange.
22. Maxfield – 8825 Melrose Ave
This elegant shopping center is one of Paris Hilton's favorite places, she enters through the back door. Lindsay Lohan has been known to visit Maxfield's as well. Maybe the girls do a little shopping before a night out on the town.
23. Kitson – 115 S Robertson Blvd
This place is full of glass windows where celebs often go to shop and been scene.
24. Fred Segal – 8100 Melrose Ave
Nicole Richie has been here numerous times. This place is for mostly younger celebs and is well-known for celebs shopping and eating in the public's view.
25. Fred Segal Santa Monica – 500 Broadway
This spot is a little tough to spot a celeb, however the paparazzi lurk here 24/7 for a reason. Remain undercover and a celeb will appear in the blink of an eye.
26. The Grove – 189 The Grove Dr
Paris Hilton and her boyfriend love this fantastic outdoor fun park. It has a vintage trolley, outdoor market and over 12 shopping stores. Finding a celeb at this place is very common in LA.
27. Barney's New York
The valet here allows for the perfect snapshot of celebs while they enter and exit this prestigious retail store. Famous people rarely like to park their own cars, therefore valet is a must for celebs who are hanging out around town shopping.
28. A.P.C. Store – 616 North Croft Ave
Kirsten Dunst, Katie Holmes and Michelle Williams love this French inspired shop. It's a place where California girls can blend right in too! They sell girly clothing that makes every famous fashion lover want to come out and shop.
29. Bar Marmont Strip Area
The boutiques along Sunset Blvd are close to Hollywood Hills and Laurel Canyon, two of the most affluent areas to live in LA. Celebs can be scene in this high-profile strip of entertainment venues.
30. TCL Chinese Theatre
Although this is not a shopping mall, it is where celebs end up after a long day shopping at all LA's high-end boutiques. This theater is well-known for red carpet events that lead to celebrity sightings for both the paparazzi and the public.
31. Kate Sommerville Spa – 8428 Melrose Pl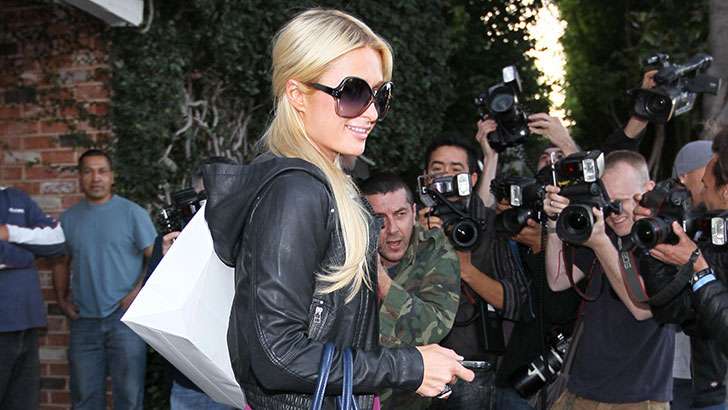 Sitting in the parking lot reading a book is relaxing enough, it's LA. Now imagine seeing Paris Hilton walk out of her favorite spa without makeup on. Now that's priceless.
32. Beverly Hills Nail Design – 423 N Bedford Dr
Kim Kardashian loves getting her nails done here. The best part is the windows are large and makes it easy to see which celebs are in the salon.
33. 416 – 420 N Bedford Dr
Celebs love beauty and plastic surgery. This hotspot is the place to be when looking for celebs who obsess with looking young and beautiful. 416 has some of the world's best doctors and surgeons. In fact, Michael Jackson's Arnie Klein had an office in this area.
34. Ken Paves Salon – 409 N Robertson Blvd
Eva Longoria and Jessica Simpson are famously seen at Ken Paves. Their luscious locks do not lie; frequent this location for a chance to catch a freshly primped celebrity.
35. Nail Garden – 10939 Ventura Blvd
This spa is home to some of Hollywood's youngest stars, they like to pamper themselves, lavishly. The best part about Nail Garden is that it is affordable for those who aren't famous too, making it the ideal place to catch a celeb while getting a mani-pedi.
36. W Hotel – 6250 Hollywood Blvd
A-list celebs are often seen at the W Hotel for more than one reason. However , W offers a world-class spa, in turn, attracting some of today's top red carpet vixens.
37. Ole Henriksen – 8622A W Sunset Blvd
This celebrity skin care specialist has a clientele with names such as Charlize Theron and Rene Zelweger. Booking a facial with him may just allow a quick glimpse at one of his a-list clients.
38. The Chris McMillan Salon
Chris McMillan is a celeb as is. He starred in ABC's 2003 Extreme Makeover. What that means is a salon full of celebrities such as Jennifer Aniston, whose "Rachel" haircut came from Chris McMillan himself.
39. Argyle Spa – 8358 Sunset Blvd
This upscale spa is home to several celebrity stylist, meaning that celebs are expected to turn about and on a rather low-key level. Enjoy a body scrub and get lucky enough to meet an a-lister in the sauna room.
40. Four Seasons LA at Beverly Hills
Jason Statham, Lauryn Hill and Kenny G have all been to this hotspot plenty of times. It is both luxurious and pricey, perhaps another reason why Morgan Freeman and Katy Perry visit this spa as well.
41. Runyon Canyon – 2001 N. Fuller Ave, 90046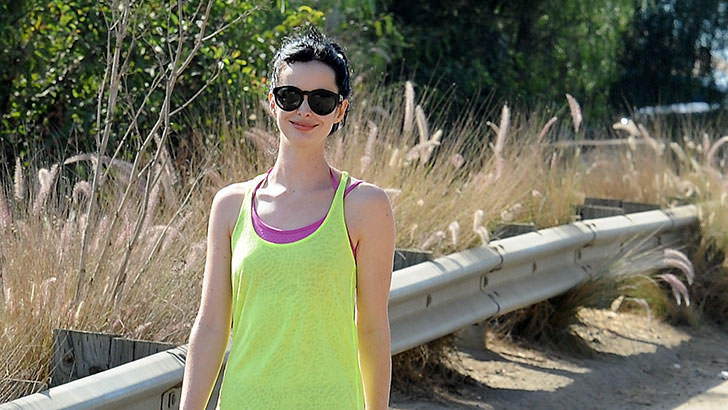 Ashley Tisdale, Krysten Ritter, Haylie Duff and Lauren Conrad top-off the list for this outdoor hotspot. Runyon is full of fit bodies and celebs that want to enjoy LA's weather while preparing for their next big movie role.
42. LAX
Even celebs have to travel. Not every celeb wants to pay for a private jet either. Research the next movie premier in LA and hang at around LAX for a while. Watch out for someone wearing an oversized pair of sunglasses and a pair of designer sweat pants. Chances are they are hiding a famous face.
43. Coldwater Canyon Park – 12601 N Mulholland Dr
Stars with kids love coming out to Coldwater Canyon Park; it's the perfect place to spot celebs with children. Just walk around and slide down the slide, chances are a kid running around in Burberry will lead to a celebrity.
44. Any Starbucks
Celebs are always on the go and need their Chai Tea Latte. Starbucks is the perfect place to blend in while keeping an eye out for Rihanna or Heidi Klum. Pay close attention to those ordering off the specialty menu; Ms. Klum likes her Soy Latte with no milk.
45. Barry's Boot Camp -1106 N La Cienga Blvd
Kim Kardashian is a regular at this fitness hotspot. The key is to wait for classes to end then sneaking over to the back door.
46. Carbon Beach
This part of Malibu beach begins on Carbon Canyon road. It is also known as "Billionaire's Beach." Larry Ellison, David Geffen and Haim Saban own oversized homes along this luxurious beach strip. This is the perfect place to lie in the sun, catch a tan and hopefully a look at a famous billionaire.
47. Equinox Gym- 8590 Sunset Blvd
This gym is the perfect place to catch a celeb in their workout gear. Look for the undercover paparazzi, they always shoot pics of celebs leaving from this gym.
48. Studio City Farmers Market
Sunday morning is the perfect time to catch celebs with babies. Stick around the petting zoo and the pony ride section to catch a glimpse of celebrity kids. The paparazzi often snap great shots at this location.
49. Greenleaf Gourmet Chopshop
Another hotspot located in Beverly Hills, this outdoor child-friendly restaurant is a celeb magnet. It is located in one of the most upscale areas in LA. Making it the perfect place to have lunch for celebs who like to eat outdoors.
50. Malibu Country Mart
Lindsay Lohan and Britney Spears are just a couple of celebs who favor this causal yet sophisticated shopping center. It is home to many Malibu moms who live a fancy lifestyle too. Making it the perfect place to blend right in and sneak a peek at a celebrity.