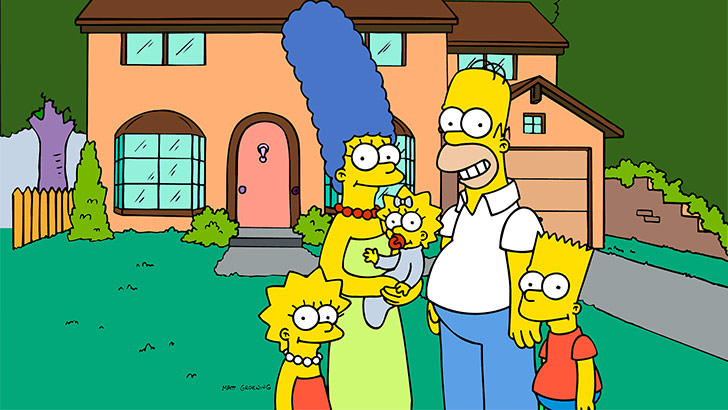 Photo credit: 20th Television
Well that's a way of shocking a loyal fan base. It looks like that one of the most solid relationships of TV could come to an end. Homer and Marge Simpson, the beloved characters of the most iconic animated series ever, are going to hit a rough patch and legally separate in the upcoming 27th season of the show.
Al Jean
, longtime executive producer of
The Simpsons
, revealed a truly upsetting plotline for the upcoming season, stating that things will truly get rocky in the Simpsons household.
According to Jean, after almost 3 decades of marriage, it will be discovered that Homer suffers from narcolepsy which will cause incredible strain to Homer and Marge's marriage.
The famed animated couple will then legally separate. But it doesn't end there! Instead of working things out, Homer realizes that Marge is not the only woman in the world and he falls in love with his pharmacist (voiced by Lena Dunham)! D'oh!
However, that's not the only troubling plotline since Jean also revealed that the Halloween special will give a chance to longtime villain, Sideshow Bob, to fulfill his goal. And yes, it is in fact killing Bart Simpson. Jean explained why he chose such a different and pretty disturbing, realistic approach to the special: "I'm one of the people that always wanted to see the Coyote eat the Road Runner. When I was a kid, I wanted the rabbit to get the Trix. I hated frustration comedy, so we'll scratch that itch on the Halloween special."
It looks like the 27th season of the longest running TV series will be one of the most interesting ones, and it will certainly attract a lot of viewers. How will the viewers react, however, remains to be seen as there are generations of people emotionally involved in the show. Well, as much as you can get emotionally involved with an animation, at least.