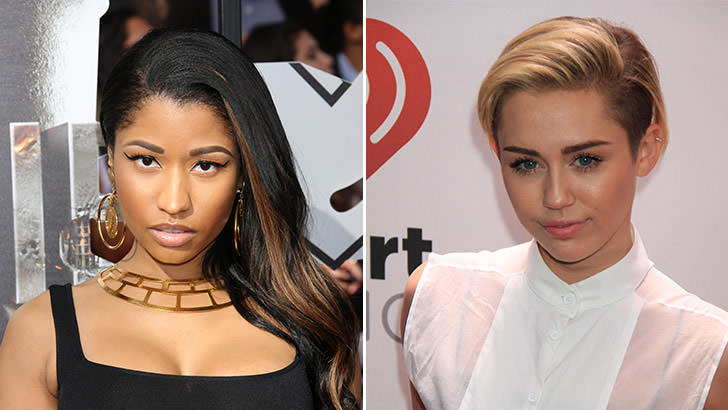 We kid you not! Although many people speculated that the incident at this year's VMA's which resulted with a birth of a beef between famous rapper Nicki Minaj and pop singer Miley Cyrus was staged, they were in fact wrong.
Minaj confronted Cyrus during the live broadcast on August 30
th
, by calling her a "bi***" for talking about her in the media.
According to an insider close to the famed female rapper, Minaj was absolutely infuriated with the former Disney star, and decide she should let her feelings run free on the stage.
Not only that, but Nicki's "very real rage" caused such a commotion, that the people from MTV had to make sure that the two celebs didn't cross paths for the rest for the rest of the evening because they were "legitimately worried about a possible confrontation."
The "Anaconda" rapper accepted the Moonman for Best Hip Hop Video for the mentioned song, and after saying her "thank yous," she turned over to Cyrus (who was this year's host of the event), and said: "And now…back to this bi*** that had a lot to say about me in the press. Miley, what's good?"
The obviously taken-back hostess the replied "Hey, we are all in this industry and we all do interviews and say s**t. Nicki, congratuf**kinglations." Minaj could then be seen mouthing "Don't play me, bi***!"
And the saga continues…