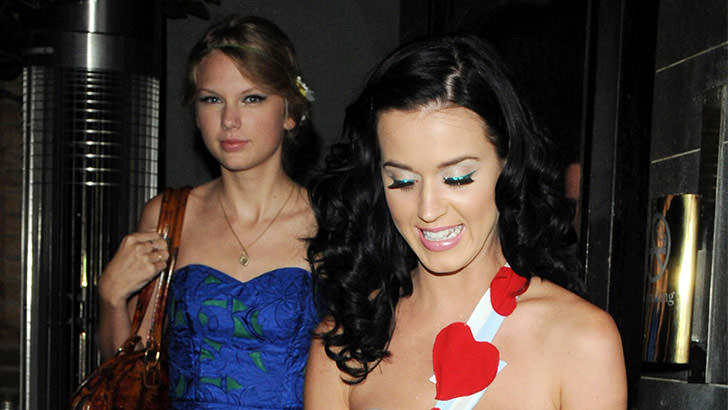 It has been known for some time that Katy Perry and Taylor Swift aren't the best of friends. And now, the shade between these two celebs couldn't be more real, with international pop superstar Perry registering a song called "1984."
After the world-known country/pop songstress Swift released a track on her fifth studio album
1989
called
"Bad Blood,"
the world was in awe because it was pretty clear who was the song about.
And it's not just a rumor, since Swift confirmed that Perry was indeed an inspiration for the song. Ouch.
Things just went downhill from there as Swift explained that the hit song was about a girl she is "straight-up enemies with" during an interview. Soon after that, Perry tweeted out: "Watch out for the Regina George in sheep's clothing…" Double ouch.
It seems that things are only going to get more nemesis-like with Perry's new upcoming song, which is a direct poke at Swifts album name.
But how did the feud start? Well, contrary to popular belief, it never was about a boy. Instead, it has always been business related, as Swift claimed that Perry tried to sabotage her arena tour: "She tried to hire a bunch of people out from under me."
Perry didn't keep quiet either, stating that if someone was trying to defame her character, "you're going to hear about it." And we obviously will, soon enough, in "1984."