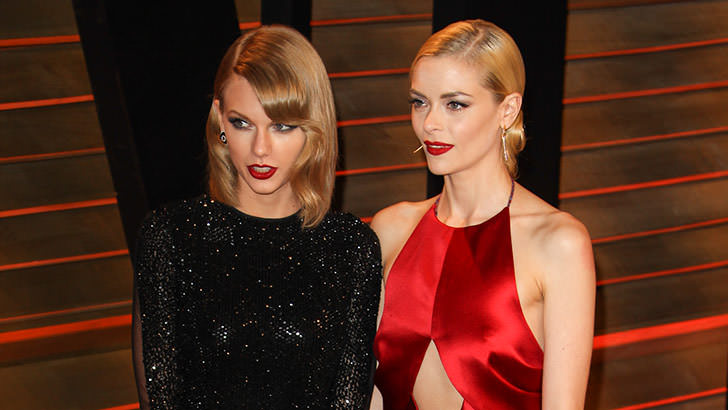 There's no better way to show how much you respect someone and consider them as family than to grant them the coveted title and role of a godmother.
Famed actress Jaime King did just that, when she asked her close friend Taylor Swift to be the godmother of her son, Leo Thames.
On Saturday, as the little boy turned 6 months old, the close family ties were shown for the whole world to see.
The Hart Of Dixie actress shared a picture of her cute son posing with his loving godmother, the international country/pop star Taylor Swift, a couple of days ago.
The trending photo, which shows King, Swift, and Leo Thames (being held by his famed godmother), was posted by the popular actress, and captioned with two sentences that explained the special bond that she shares with the songstress. "This one goes in the baby book. Godmother love," King wrote.
The "Bad Blood" performer soon posted a pic of her own – a close up of the adorable trio.
The 36-year-old actress welcomed her son last July. She and her husband, Kyle Newman, are also parents to 2-year-old James Knight, who has a famous godmother of his own– A-lister Jessica Alba.