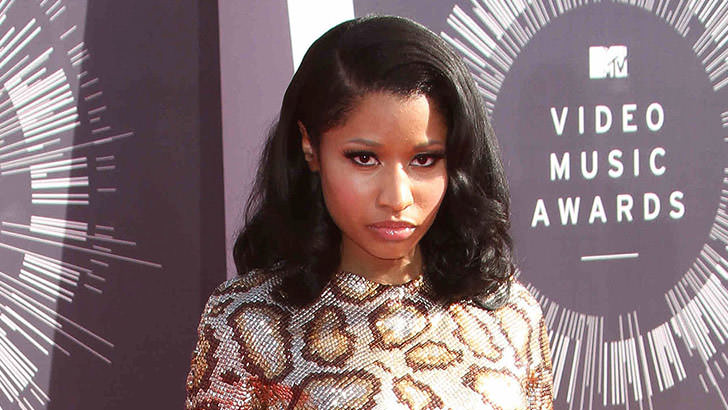 Well, this exciting news would surely explain all of the lovey-dovey action that's been going on Nicki Minaj and Meek Mill's social media accounts. Even if this rumor isn't true, they are still pretty adorable.
Rapper and entrepreneur Nicki Minaj has sparked some crazy rumors thanks to the picture she shared on her Instagram account.
The picture of a gigantic yellow heart-shaped diamond ring is circling the media as bona fide proof that rapper Meek Mill has proposed to his fellow-rapping sweetheart.
The young songstress previously posted a picture of her and her beau, arm in arm, captioned "I wish every night could feel like last night," and that's when all of the commotion started.
People noticed that Minaj is sporting whooping ring on that finger, and everyone asked her to post a close-up of the sparkling rock. The rapper then tweeted an engagement ring emoji along with the message "I'll post it later" on Twitter, and indeed she did.
The lyrical artist has been vocal lately about wanting to settle down; however, this all very well may be a promotional stunt since she and her fellow-rapping boyfriend have a song called "Buy A Heart."
"Buy A Heart" is available on Amazon – Click here
Minaj has been linked to rapper Meek Mill since January this year, ever since she split from her boyfriend of 11 years Safaree Samuels.