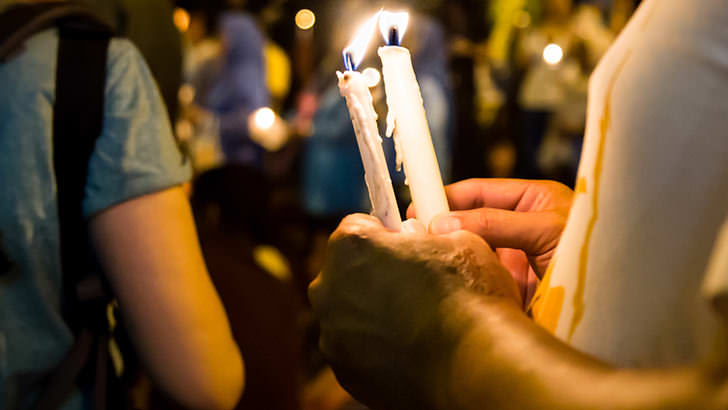 Celebrities around the world have been paying tribute and tweeting in respect to the innocent victims of Monday night's Manchester Arena explosion.
Ariana Grande's Manchester concert ended after "explosions" caused by an incident that is currently being treated as a possible terrorist attack.
Greater Manchester Police issued an official statement in which they said there have been 22 casualties (so far) and around 60 more injured.
Celebrities Around The Globe Are Mourning
After the horrible news of the latest terrorist attack, A-list celebrities took to social media to express their sorrow and pray for the innocent victims of the Manchester bombing.
Rihanna wrote this via her Twitter account:
"#Manchester has always been so close to my heart! These are innocent vulnerable kids, this could've been any of us! I'm devastated!"
Katy Perry wrote: " Broken hearted for the families tonight. Broken hearted for Ari. Broken hearted for the state of this world," while Taylor Swift also joined in during this difficult time: "My thoughts, prayers and tears for all those affected by the Manchester tragedy tonight. I'm sending all my love."
"Sending love to the U.K., @ArianaGrande and all of her supporters who were caught up in this awful attack. Heartbreaking," wrote John Legend, alongside Nicky Minaj who wrote: "My heart hurts for my sister, Ariana & every family affected by this tragic event in the U.K. Innocent lives lost. I'm so sorry to hear this."
Read more celebrity tweets related to this horrible terrorist incident here.