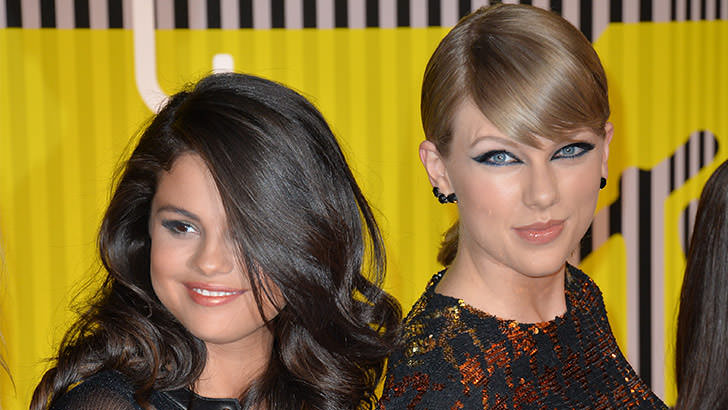 It's always nice when two great singers make a song or a whole album together, but if there is one duet fans have been literally begging for, it's the one where
Selena Gomez and Taylor Swift make music together
.
Everyone knows that these two are besties – heck, they even appear on the red carpet together, but neither of these things mean that there will ever be a Swift-Gomes combo in the world of music.
That's why E! News went straight to Selena and asked her about it. She said: "Oh, I don't know. I mean, eventually, right? She's my best friend. We'll see."
It's not a 'yes', but it surely isn't a 'no', either. In any case, it seems like Selena Gomez is currently tied up in other projects, such as her upcoming movie "The Revised Fundamentals of Caregiving," because of which she came to the Sundance Film Festival.
In any case, let's give these two pop superstars some time and space to make a proper duo. After all, they're both in their 20's, which means there's a lot of time to make a Taylor Swift ft. Selena Gomez song.