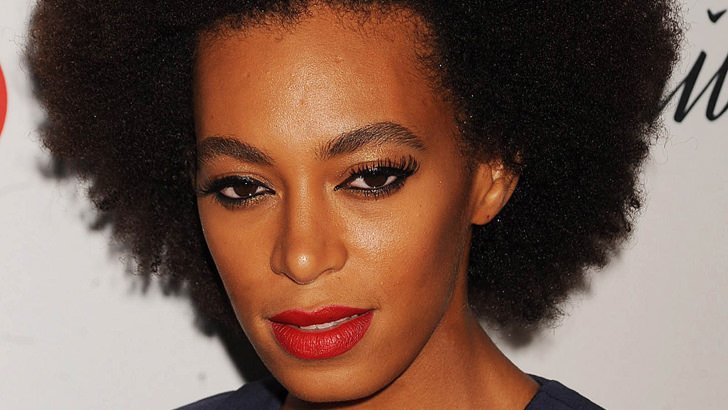 Solange Knowles, the sister of R'n'B star Beyonce, is known for losing her temper and letting her feeling out online, like in 2009 when she tweeted "I tried to kill my sister's teenage boyfriend. I had a GREAT plan. :)." But this time she decided to go physical, and it was no other than her sister's husband, Jay Z.
The dispute that prompted Solange to attack Jay Z at a Manhattan hotel centered on the rapper's wish to keep the party going at a shindig hosted by RiRi.
Tensions were already running high at the May 5 Met Gala after-party when Jay Z said he was going to the Rihanna bash rather than heading home with Beyonce. Solange, who was already drunk at the time, asked "Why can't you go home?"
But when she didn't get an answer she turned to her older sister Beyonce. "Why does your husband need to go to the club right now?" she asked.
Jay Z took offense to Solange getting involved in his business and his sharp reply "You're the one to talk" sent her into frenzy. She attacked her brother-in-law with a flurry of vicious kicks and punches in an outburst that lasted for three minutes and was caught on surveillance video.
He didn't raise a hand to Solange as she fired off punches and kicks before getting restrained by a bodyguard, but he did change his mind about going to Rihanna's party. Eventually the group exits the elevator and walk out of the building together, but while Beyonce and Solange get in one car, security walks Jay Z to a different one.
Despite the incident, both Jay Z and Beyonce appeared unbothered by the fracas while sitting courtside at the Brooklyn Nets playoff game against Miami Heat Monday night. Solange appeared to have regained her composure by Saturday when she performed at Webster Hall as part of the New York Magazine Vulture Festival.