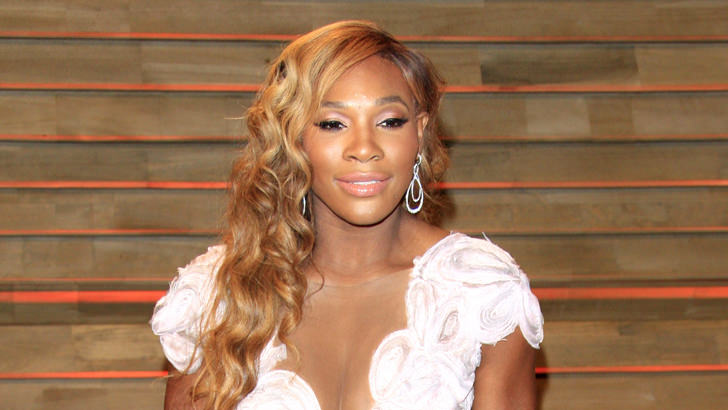 Serena Williams entered the world of professional tennis as an enigma. She was one half of a talented sister duo, unconventional in her appearance, and completely unapologetic about what made her different.
It is because of these skills and traits that the tennis champion landed on the cover for the May issue of "Fitness" magazine. Let's take a look at what makes the world class talent such a gift to the tennis world, as told through her "Fitness" magazine appearance.
Serena Williams loves her body, and doesn't care what you think!
The first thing most viewers will notice about Serena, often while watching a tennis match on television, is that she is an imposing figure. The 32 year old tennis star isn't stick-thin or flat chested. Ms. Williams has curves, biceps, and a toned body. And she doesn't care! In her "Fitness" interview, she goes on to speak about her body insecurities while growing up.
She thought that she should be "long and lean" and "not with a womanly figure". But, everything changed when she made it to the big stage and fans came up to say they loved her, including her curves and her look. She took it as motivating and a realization that anyone can be beautiful.
Serena came back BIG in 2013
Though she faced a health scare that almost ended her career, Serena never stopped to re-think what she was doing.
During the 2012-2013 year she managed to win over 10 titles and pull in $12 million in prize money.
She says that, despite her ailing health, her goal was to be seeded in the U.S. Open within three weeks of the season.
She worked hard, battled with her trainer, and made the cut, despite the difficulties associated with such a quick seeding. All of these accomplishments come at the heels of being diagnosed with a pulmonary embolism back in 2011.
How a diagnoses changed her outlook on life
After being diagnosed in 2011, it would have been easy for her to retire and live the rest of her prime years in fear. Serena didn't do that. Instead, she says, she realized that she is "fortunate to be alive and to be playing." Her competitive edge took a little bit of a backseat ride as she focused more on just "having fun" and "enjoying herself." This new focus changed her outlook on tennis, relationships, and life.