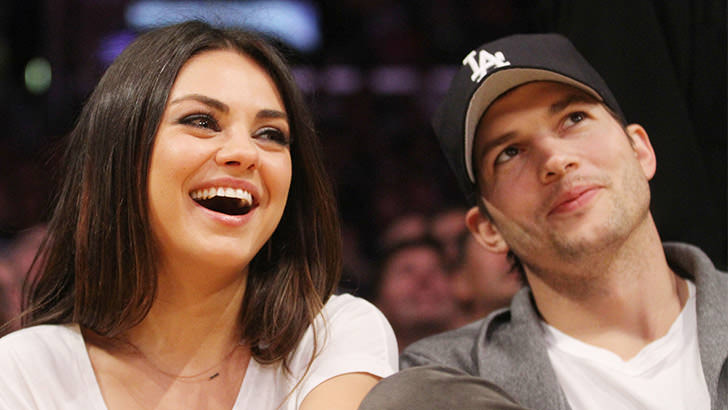 If you remember the legendary "That 70's Show," and was fond of the show's cute sweethearts, Kelso and Jackie, then you'll be delighted to hear the news that Ashton Kutcher and Mila Kunis just became parents.
The couple welcomed a beautiful baby girl on Tuesday at Cedars-Sinai Medical Center in Los Angeles.
Ashton and Mila got engaged in February, and soon after the public was able to see Mila's sparkling engagement ring on her finger, when the actress posted a loving photo of herself with her husband-to-be.
She's Here And Healthy
According to TMZ online magazine, the happy but nervous couple arrived at the hospital together at around 6am and were immediately taken to the delivery room.
"She's here and healthy," an insider told People.
Even though they were long-term friends, Mila and Ashton started dating only two years ago.
During the time "That 70's Show" aired, everybody secretly expected them to become an official item since they looked and felt so good together as a couple on screen, and they did back in 2012.
Marriages Are Tough
Ashton divorced Demi Moore after six years of marriage, and it didn't take him too long before he officially started dating Mila Kunis, and here's what he had to say back then:
"I will forever cherish the time I spent with Demi. Marriage is one of the most difficult things in the world and unfortunately sometimes they fail."
Let's hope he won't experience the same destiny with Mila.