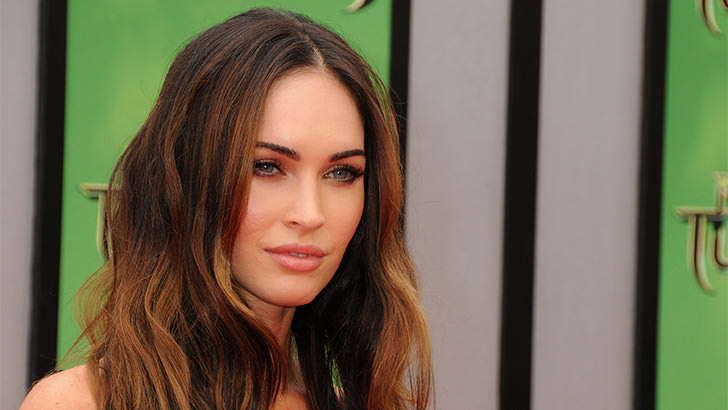 Megan revealed some intimate secrets during the promotion of "Teenage Mutant Ninja Turtles" this week. She opened up about the secret of her hot body, as well as about the lack of sex in her private life.
Her husband Brian is one lucky guy. Or is he?
The actress admitted her physical love life with her husband, Brian Austin Green is not exactly at its best at the moment.
"Brian doesn't get any intimacy whatsoever," she said in a statement for Entertainment Tonight.
This is not the first time Megan revealed secrets about the couple's sex life. During her appearance on The View, she said, "My 2-year-old son Noah sleeps in bed with us, so there's really no way."
The couple only had several dates since Bodhi was born, however, Brian has admitted he wants more kids.
"He wants another one because he doesn't have to do any of the work! I'm not against it. I'm not opposed to it," said Megan.
What about her new diet and saying No-No to carbs?
In a recent interview, the 28-years-old hot mom also talked about her restrictive diet.
"I cut out all bread and those sorts of carbohydrates. No crackers, no pretzels, no chips. Nothing unhealthy. The worst thing I put in my body is coffee, once a day. I don't have any cheat days. But if I did, it would be pizza or cake," Megan admitted.
She also mentioned that she gave it up at once, which means this beautiful actress has strong willpower as well.
"It's like giving up smoking. I gave up smoking cold turkey," the actress continued. "I'm one of those people when I'm committed, there's no stopping me. So, I did it and after about a week, it repulses me. Like, there's bread over there and never again would I put that in my body."