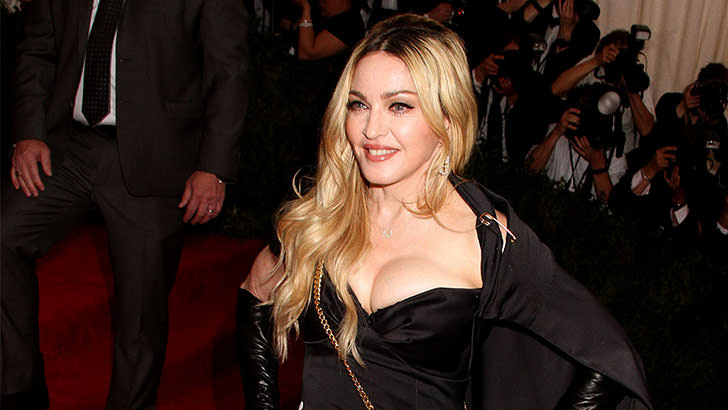 Madonna's newest project is a music video for her "Bi*** I'm Madonna" track (featuring Nicki Minaj), and it seems that she rounded-up a truly amazing cast of huge female stars for it.
The 56-year-old Queen of Pop shared a photo of her collaborators on her Instagram and Twitter accounts, which set the fans on fire since it includes the likes of
Beyonce, Katy Perry, Miley Cyrus
and
Rita Ora
(along with Minaj, of course)!
The tease of the epic collaboration was captioned by Madge's words of wisdom, which stated: "Video coming soon! Just trying to make it perfect for all of you. We are hard working bi*****!"
The "Rebel Heart" singer announced that the song will see the light of day on June 16th, however, it's unclear whether the video will also be released on the same day.
Music video collaborations are a huge trend in the music industry right now, and Madonna's video might very well be a huge competitor for Taylor Swift's "Bad Blood" video, which features the likes of Lena Dunham, Ellen Pompeo, Jessica Alba, Cindy Crawford, Selena Gomez, and many others. Swift's song is also a collaboration, with rapper extraordinaire Kendrick Lamar.