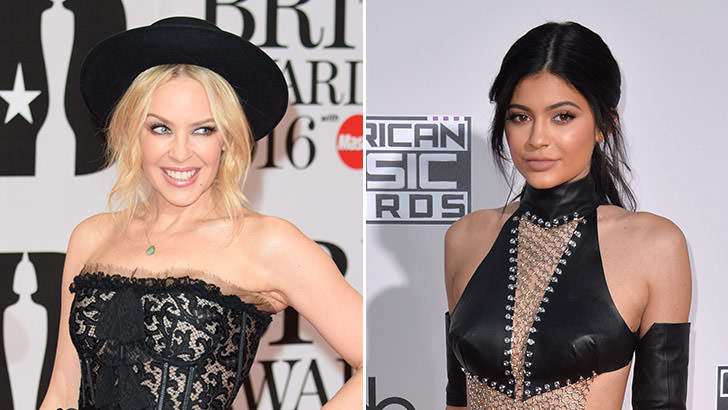 After Kylie Jenner decided to file for an application to trademark her first name, Australian pop diva Kylie Minogue is apparently thinking there can be only one Kylie, so she decided to do the same.
The two Kylies will fight for the trademark of their first name for "entertainment in the nature of providing information by means of a global computer network in the fields of entertainment, fashion and pop culture", as Hello! magazine reports.
The Battle of Two Kylies
As soon as she heard about what young Jenner is up to, Minogue has moved to oppose her trademark application and is said to be mounting a legal bid to prevent the young
Kardashian
star from "claiming ownership of the name in the United States."
In legal terms, this means she would be able to file infringement lawsuits if anyone tries to use the name "Kylie" for the purposes of branding goods such as cosmetics or clothing.
According to the Australian singer, this unfortunate situation could "cause confusion among consumers between the two Kylies", and let's face it, no one wants that, right…