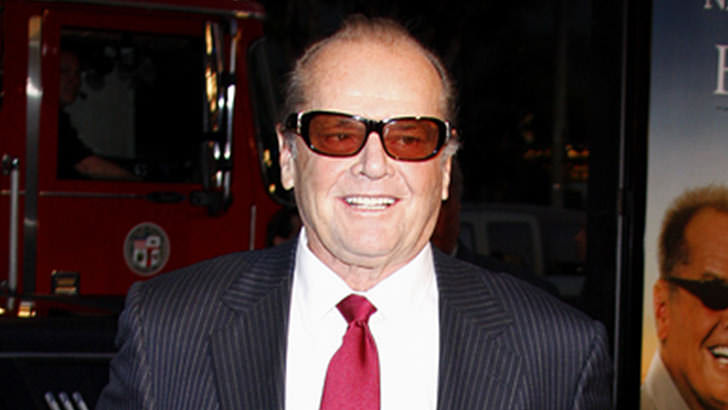 It's hard to believe that it's been seven years since
Jack Nicholson
, definitely one of the biggest Hollywood stars to ever walk this Earth, appeared on big screens – but it is indeed true.
His last film was a 2010 comedy/drama/romance "How Do You Know", alongside Reese Witherspoon, Paul Rudd, Owen Wilson, but the movie apparently flopped so bad that Nicholson had to put his whole career on hold.
Jokes aside, latest reports by Variety say the legendary actor is about to hit big screens again, fortunately for all us fans.
English-Language Remake Of A Successful German Comedy
The project that will resuscitate Nicholson's acting career will be a remake a new and successful German comedy drama "Toni Erdmann", one of the most talked about foreign films of the decade.
Variety reports that Paramount is the studio that secured the coveted rights to the movie, while Kristen Wiig will also be joining the cast as Nicholson's daughter.
The Story
The plot focuses on a funny old man Winfried Conradi, who loves practical jokes and tries to make his life more fun by creating weird alter egos. Winfried wants to reconnect with his daughter, Ines, so he then creates a new alternate persona – Toni Erdmann – in order to re-enter her life.
The project still lacks both the director and the writer, but the movie already has a plethora of successful producers attached: Adam McKay (Big Short), Will Ferrell, and Maren Ade (the writer and director of the original movie).
Nicholson, a three-time Oscar-winner who is about to turn 80 soon, has been asked to act in several projects over the recent years, including the Branch Rickey role in "42" as well as Robert Downey Jr.'s father in "The Judge," however, he decided to pass on all of them.
As for Wiig, the actress recently starred in the "Ghostbusters" reboot, and can next be seen in Alexander Payne's "Downsizing" opposite Matt Damon.