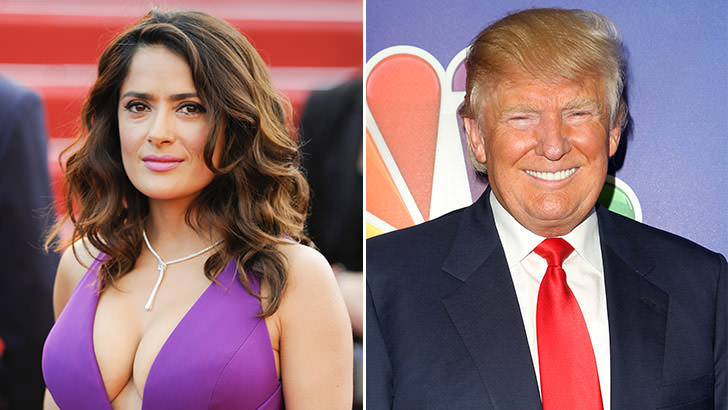 We all know who Donald Trump is, and by now, the majority of the public is aware of the things he recently said about immigrants, particularly those from Mexico. His comments sparked everyone's attention, but some people got shocked by this more than others.
One of these people is
Salma Hayek
, who was born in Mexico but found her acting success and fame in the U.S.
Here's what the actress told E! News: "I'm aware that he would say anything to attract attention and create the publicity around him. If something generates publicity, I would never be surprised about anything he does."
Hayek was so stricken by Trumps comments that she wouldn't even "say his name," and when asked why, she said she wouldn't want to give the presidential candidate any "extra publicity."
She added: "I'd be surprised if he did something courageous and meaningful that nobody found out about. This was not courageous and meaningful. At least be brought a light to a real problem." Talk about being a bigger man!
In any case, what Donald Trump said about immigrants seems to have really got the Mexican beauty. Once he hears what Hayek had to say, perhaps he'll change his opinion on Mexicans.