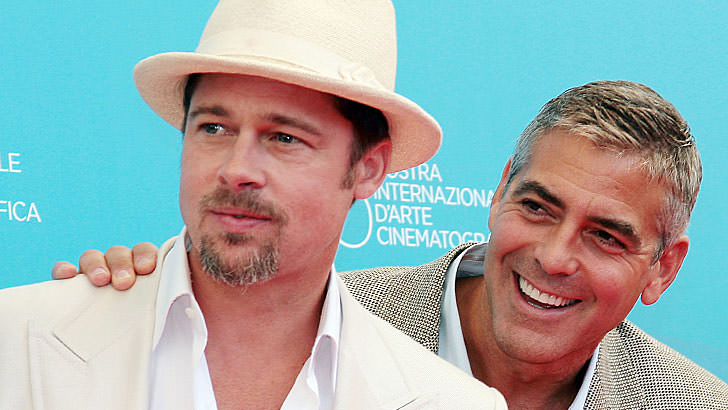 The actor reacts to the wedding of his favorite couple and close friends Brad Pitt and Angelina Jolie. Clooney is set to tie the knot himself next month and he seems to already be in the walk down the aisle mood.
The Great And Secret Wedding
George spoke to
People
magazine shortly after the wedding reports have seen the light of day and the actor expressed his joy and happiness for the most famous couple ever on Hollywood.
"How great is that?! I'm really happy for Brad and Angie and their whole family," said George enthusiastically.
Brangelina shocked the celebrity world when the news of their small and secret ceremony hit the headlines all over the world.
They apparently tied the knot on Saturday in a low-profile ceremony in front of family and friends. The two said "I do" in France, at the Chateau Miraval in Correns, which is the huge estate the couple has been leasing since 2008.
Clooney is warming up
Meanwhile, George is getting ready for his own big day when he will say his own "I do" to his lawyer fiancée, Amal Alamuddin.
George and Amal are set to marry in about two weeks and have reportedly chosen the actor's luxurious villa on Lake Como as their wedding venue.
Stay tuned.