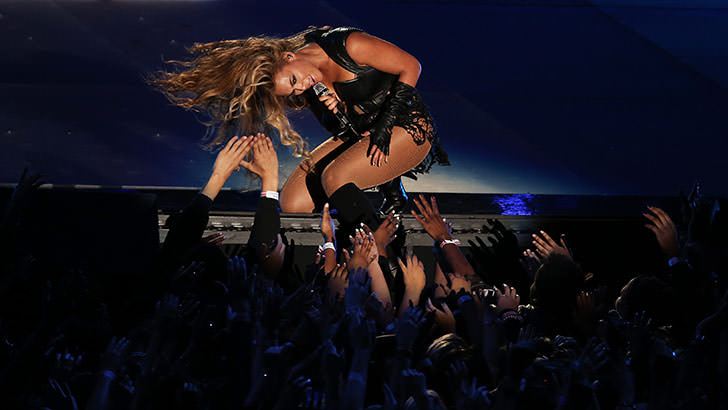 The
Super Bowl
is probably the biggest sports event in the whole USA, but its halftime show is what we all wait for really.
This year, however, the audience at Levi's Stadium (as well as those watching the live feed on their TVs) were treated to not one, not two, but three different music acts.
The halftime show kicked off with Coldplay, which performed their hit "Yellow" and immediately went on to "Viva la Vida" while being accompanied by a children's orchestra. They had two more songs up, "Paradise" and "Adventure of a Lifetime."
Following them was Bruno Mars and his crew, which marched onto the stage for yet another performance of "Uptown Funk."
However, that's when the diva came in – enter Beyoncé during Mars' "Formation," where she danced like no one's watching.
What we didn't expect was for Bruno and Beyoncé to team up. They closed "Uptown Funk" together, and that was the end of the halftime show. It's always a spectacle, but this year it was something else.