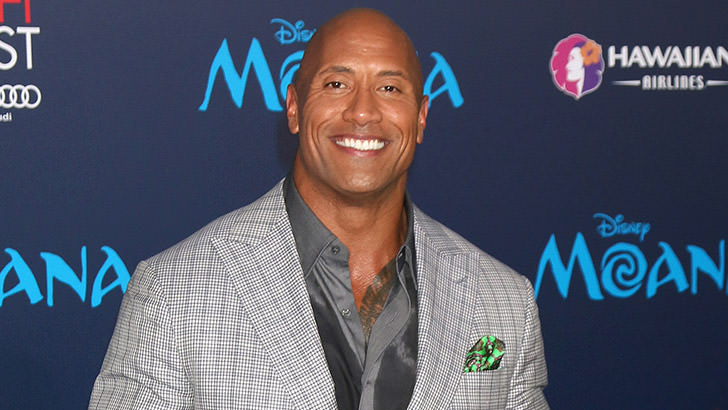 Ok, people, this might not be a drill after all. As official records now show, the A-list actor, Dwayne "The Rock" Johnson, has an official 2020 presidential campaign that has just been filed with the Federal Election Commission (FEC).
As The Hill reports, the paperwork on behalf of The Rock was apparently filed by a certain man from Virginia named Kenton Tilford. Tilford's ties to the famous 45-year-old former WWE champion, are still unclear.
As you probably already know, the actor has been exploring the idea of running for POTUS for some time now. He previously said in an interview with Vanity Fair that he "wouldn't rule it out" and it would be "a great opportunity to help people."
He Sees This Idea As "Very Alluring"
In June 2016, after one
Washington Post journalist wrote a piece
assessing his actual presidential chances, The Rock addressed the whole shebang and described the possibility of running for POTUS as "very alluring."
"I'll be honest, I haven't ruled politics out," said Johnson. "I'm not being coy when I say that, but at the moment I am not sure," Johnson said. "I can't deny that the thought of being governor, the thought of being president, is alluring. And beyond that, it would be an opportunity to make a real impact on people's lives on a global scale. But there are a lot of other things I want to do first."
He also took to Instagram later on and went a bit more into detail:
"Interesting piece from The Washington Post on if I ran for POTUS I could actually win. Writer Alyssa Rosenberg did some pretty good research into my background…" wrote Dwayne, and added:
"I care DEEPLY about our country… and the idea of one day becoming President to create real positive impact and global change is very alluring. Buuuuut until that possible day, the most important thing right now is strong honest leadership from our current and future leaders of this country."
What do you think? Would you like The Rock to be your president? Do you think this idea is actually plausible? Honestly, by this point, anything is possible.