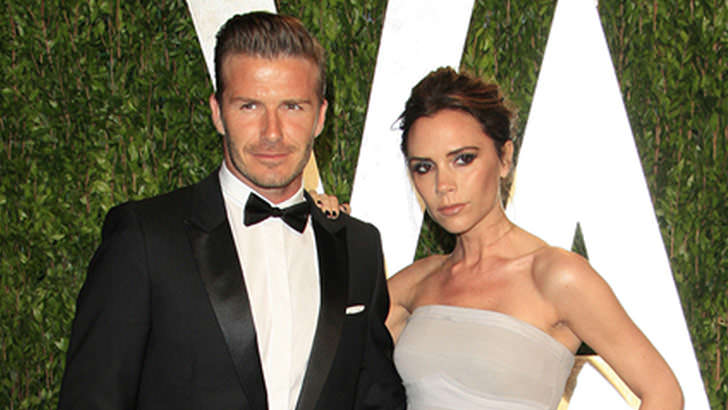 Former British soccer player and ex Spice Girl,
David
and
Victoria Beckham
, appear to still be very much in love, just like back in 1999 when the two had one of the most luxurious weddings at the time.
David recently talked on Radio 4's Desert Island Discs when he admitted he yet again swapped vows with is love, this time in a secret romantic event.
David said that the intimate vow-exchanging ceremony happened at their home and it just had six people in attendance.
"We did throw a lot at [the wedding]," said David. "We have renewed our vows since then and it was a lot more private, there was about six people there in our house."
Happier Than Ever, With The Right Values
Dubbed "Posh and Becks" the pair seems to stronger than ever. Parents of four children – Brooklyn, Romeo, Cruz and daughter Harper – have always been thought of as a showbiz power-couple that will stay together forever, and it seems they just might.
During the interview, David also looked back at their first-time wedding that happened almost 18 years ago, mentioning that his outfit choice was a major regret during the lavish ceremony.
"I even had a top hat in purple," he joked. "What was I thinking?"
He then went on to talk about why he thinks their public and high-profile relationship manages to stand the test of time. It seems it's all about the right values.
"We've got strong parents. We were brought up with the right values," said David.
We couldn't agree more.