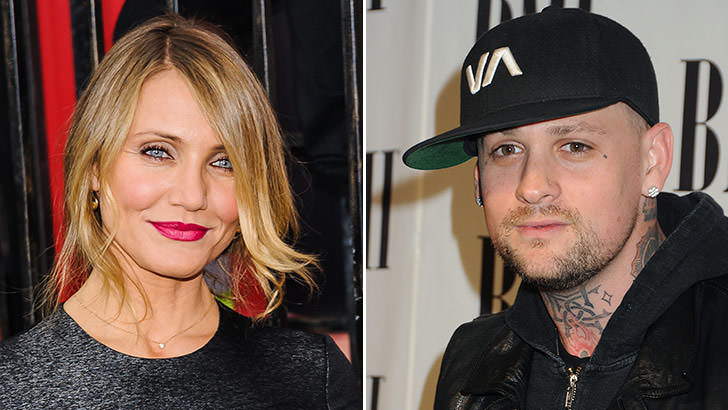 Yep, you've read that right!
Cameron Diaz and Benji Madden are engaged to be married! After only seven months of dating, the Charlie's Angels star, 42, and Good Charlotte rocker, 35 made things official.
Accoring to multiple sources and pals of the happy couple, Cameron is less traditional than Benji, who wants to get married first before they start making babies.
The celebrated actress expressed her wish not to have children on various occasions, but she just may make an exception for her rocker fiance.
Nicole Richie, Madden's sister-in-law, is taking full credit for this happy union. "I approve of anything that's going to make Benji happy," Nicole said in an interview back in July, adding, "I'm going to take responsibility for everything!"
Obviously, Benji's got something JT and A-Rod don't.
This will be the first marriage for both and we wish them all the luck in the world.