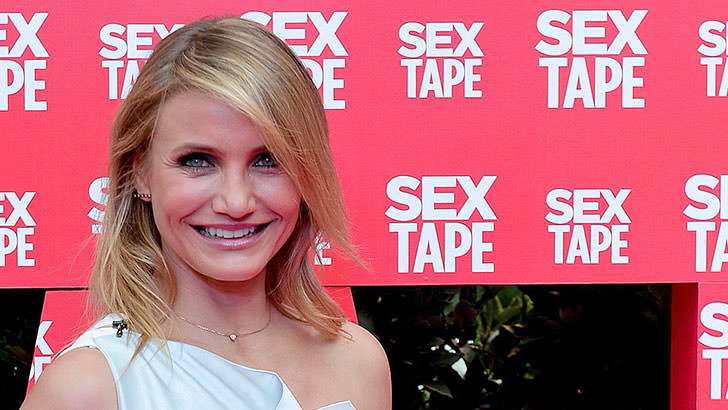 The A-list actress, who is currently dating "Good Charlotte" rocker Benji Madden, revealed that she hasn't been ready to face the responsibility so far, and that she is still not ready to have little ones running around the house.
In an exclusive interview for the "Esquire" magazine Cameron admitted: "It's so much more work to have children. To have lives besides your own that you are responsible for – I didn't take that on."
"That did make things easier for me. A baby – that's all day, every day for eighteen years. I like protecting people, but I was never drawn to being a mother," said the 41-year-old actress.
The beautiful actress seems to defy aging and the force of gravity. She looks amazing, she is aware of that and she knows how to enjoy life.
The star of the upcoming summer flick "Sex Tape" in which she stars opposite Jason Segel, added that she wasn't worried about getting older and that she feels better than ever.
"I like being 41," said Cameron. "I love it. So much just falls away. Fear, mostly. It's the best age. That's when a woman knows how to work things, or she doesn't care about that anymore. You just stop being afraid. You don't worry about what men think. You just don't worry that time registers anything awful."
Diaz currently enjoys her newfound love with Madden. They were first romantically linked in May, but they kept their relationship on the down low for quite a while. After several weeks of speculation, the couple finally confirmed they were together when they were spotted very much enjoying each other's company in New York City.
"Cameron seems very happy with Benji," an insider previously revealed. "He is the nicest guy and treats her like a lady."
Thumbs up for the new couple and for Cameron's bright and cheerful disposition. As for having children, when the right time comes, we are sure she will change her mind.