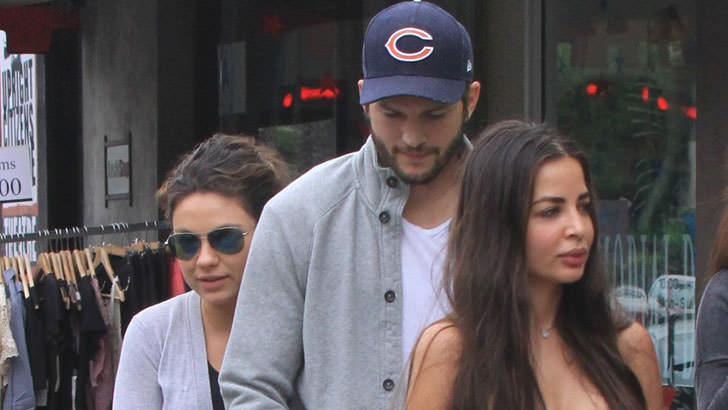 It appears that
Ashton Kutcher
and
Mila Kunis
are enjoying and making the most of their parenthood.
Namely, a few days ago the two headed out for a ten-course dinner in California, and they even brought their three-week-old daughter Wyatt along.
The Chef's Tasting
The happy trio seems to have really enjoyed their elaborate meal, as they even gave the chef a hug after they had their delicious meal.
"They came in and did the chef's tasting. It was a ten-course tasting meal. They came in and gave the chef a hug. They seemed to enjoy themselves," a fellow Gadarene Swine visitor revealed to People. "They were happy. They were laughing the whole time," the onlooker added.
Big Softie
Hollywood's A-list couple welcomed little Wyatt Isabelle on 30 September and it appears that parenthood turned Ashton into a big softie as the actor confessed so to his Facebook fans on Tuesday.
"OK, I'm softer than the Chicago Bears' defense right now. Damn babies," Ashton wrote alongside a link to an article titled "29 Adorable Photos Of Parents Meeting The Babies For The First Time."
As Halloween is approaching Mila and Ashton are "super excited" as E! Online finds out, and they have been trying out all sorts of little costumes for Wyatt.
"It's their first holiday as a family, and even though Wyatt is barely a month old, they are stoked," the source stated.