Kim Cattrall was smoking hot as 40-something Samantha Jones in her role on Sex and the City, and she simply sizzles at 57. Over the years, she's shared a bit of her health tips and beauty secrets for keeping the fires going, so here's 10 of her most essential.
1. Keeping Fit with Fizzy Yoga
Kim admits that she's become heavily addicted to her fizzy yoga efforts – primarily because it's keeping her in such fabulous shape! This combo of physiotherapy and yoga is on the cusp of metropolitan holistic fitness.
2. Oil of Olay Total Effects
More than a mere spokeswoman for the line of reputable beauty products, Kim swears by the exfoliating body wash and moisturizing lotions to keep her skin looking simple with a basic cleansing routine.
3. Weekly Pedicures
Feeling beautiful is just as important as looking the part, so Kim keeps her peds ready to look stellar while donning those fashionista stilettos or cozy slippers anytime – day or night.
4. Avoiding Too Much Makeup
Foundation for evening out her skin tone, a dab of mascara and a touch of Chapstick comprise the bulk of the actresses' daily makeup routine, who prefers to let her natural beauty stand out when she's not in front of the lens.
5. Plenty of Sleep
Getting amply shuteye is synonymous with long-lasting beauty and good health. However, it also eliminates the need for that extra makeup – and leaves Kim plenty of energy for fizzy yoga.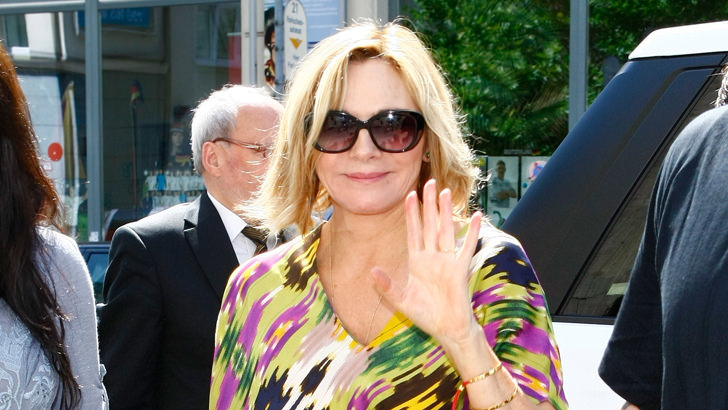 6. Aspirin on the Go
Regardless of where she's heading, Kim says she takes aspiring along as a rule of thumb. Without being specific as to why, we can only imagine that it's hard to look lovely when you're in pain; hence, a remedy on hand is a wise move by the gracefully aging leading lady.
7. Lifelong Dieting
Cattrall fessed to Woman & Home Magazine a few years back that she's been on a diet of some type since 1974. Staying fit is something she enjoys, which is a bonus because she also claims that her body's not the naturally thin type.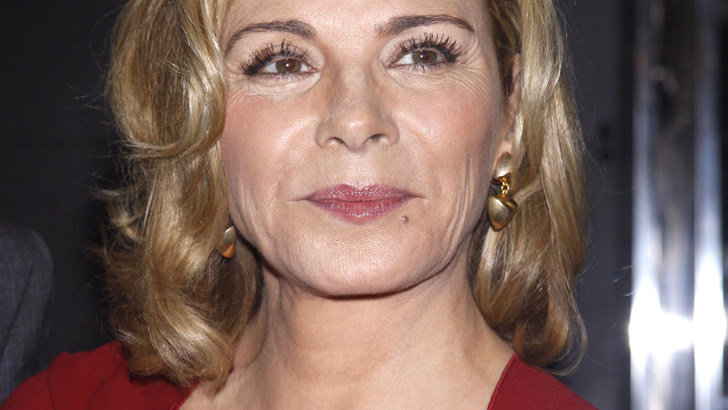 8. Neosporin to the Rescue?
That's right! Kim also takes along a tube of this antibiotic ointment as a part of her 'necessity' kit while on set and on the road. Possibly, because some scars aren't as sexy as others, so it can't hurt to have it on hand.
9. Stayin' Single Looks So Good
Although she swears that she's not single by choice but admits that she's not looking either, Kim's stayed relatively quiet and off the market recently. But she makes it look so good!
10. She Indulges in a Few Gluttonous Pleasures
Being fit and fabulous in your fifties may not come easy, but apparently you don't have to give it all up. Kim Cattrall admits to indulging in trips with friends, a little shopping, or a sweet treat for a reward now and then.