Ah, what would love be without music? For inspiration here's a list of the all-time greatest, never-to-be-forgotten, bestest ever, most-loved, ultra-highly regarded, spanning the generations across all genres and historical eras, primo heart-touching and tear-jerking love songs and ballads ever, suitable for any wedding or romantic interlude.
1. "The Way You Look Tonight"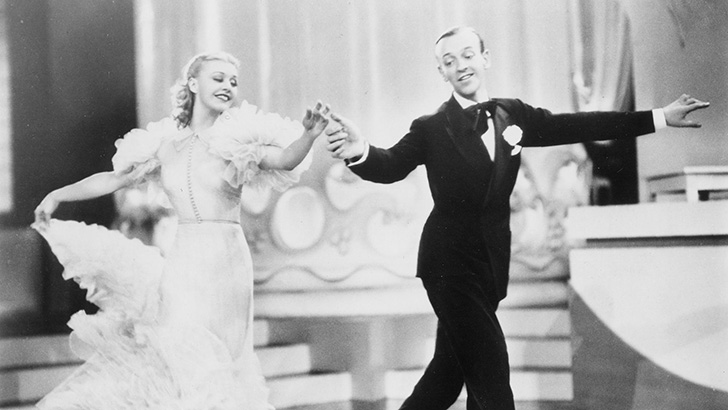 A perennial favorite from way back and covered by just about every romantic crooner to pick up a microphone in the last 80 years. This tune won the Academy Award for Best Original Song in 1936, when it was performed by Fred Astaire in the movie Swing Time. Probably most familiar versions today are by Frank Sinatra, Tony Bennett or Perry Como. Sure to please both young and old.
2. "Can You Feel The Love Tonight"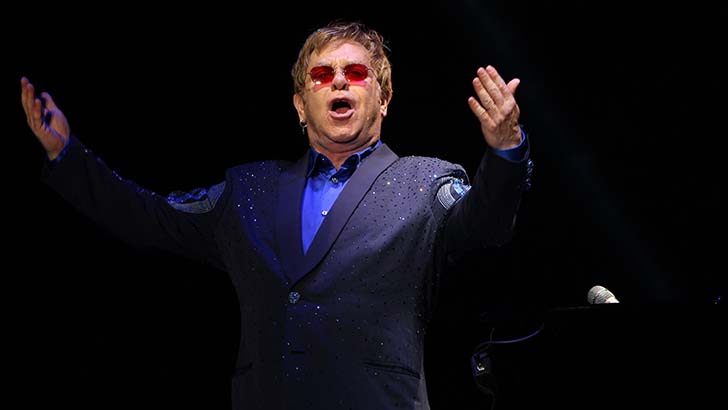 A big hit for Elton John in 1994, it won an Oscar for Best Original Song in Disney's The Lion King, as well as a Golden Globe and a Grammy. Described by the movie's directors as the song "having the most diverse history" in the film, they oddly don't seem to have explained what they meant by that, unless it was the fact that it was sung by a variety of animals.
3. "You Are So Beautiful"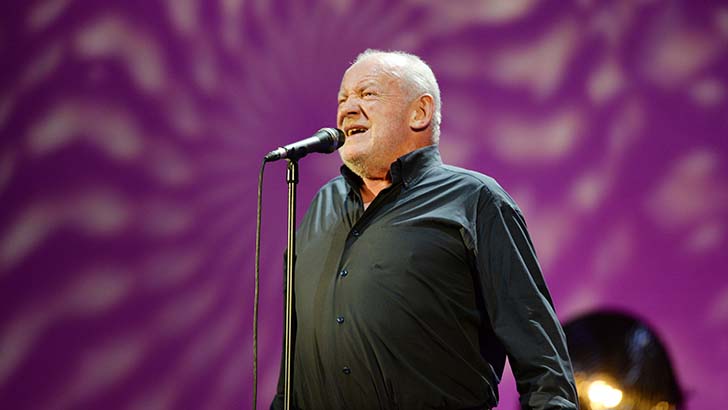 Written and originally recorded by Billy Preston, Joe Cocker brought his slower version of the song to #5 on Billboard in 1975. Interestingly, Beach Boy Dennis Wilson claimed to have helped Preston write the song at a party, and he performed it as an encore number for Beach Boys concerts.
4. "When A Man Loves A Woman"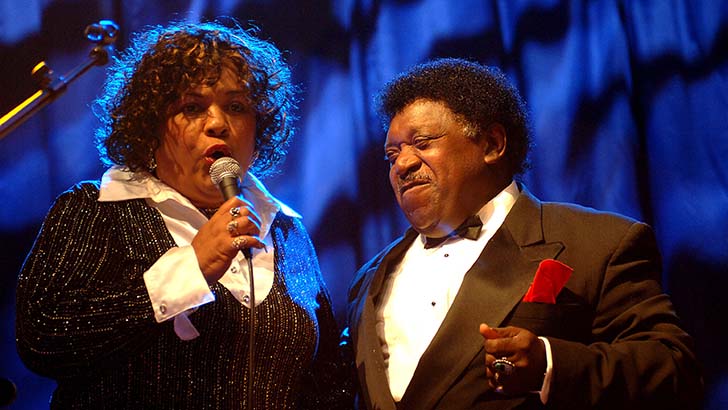 One of the most iconic of love songs, Percy Sledge rocketed this single to #1 on the Billboard Hot 100 chart in 1966. It also ranked #54 on Rolling Stone's list of top 500 Greatest Songs of All Time. Covered by Michael Bolton in '91 but oddly no one seems to remember that one.
5. "I Will Always Love You"
Most will remember Whitney Houston's performance of this song for 1992's The Bodyguard, but it was written and originally performed by Queen of Country Music Dolly Parton on her 1974 album Jolene. Linda Ronstadt was quick to cover the tune in 1975 and most recently Beyonce offered a rendition in 2012.
6. "You Don't Bring Me Flowers"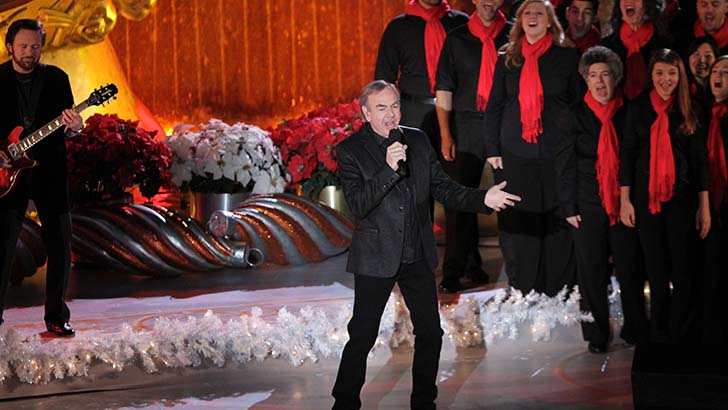 Maybe not the best choice for a wedding theme but a guaranteed tear-jerker, the song was originally written by Neil Diamond and performed solo on his album I'm Glad You're Here With Me Tonight in 1977, then by Barbra Streisand on her album Songbird in '78. They collaborated on a duet performance later that same year.
7. "Unchained Melody"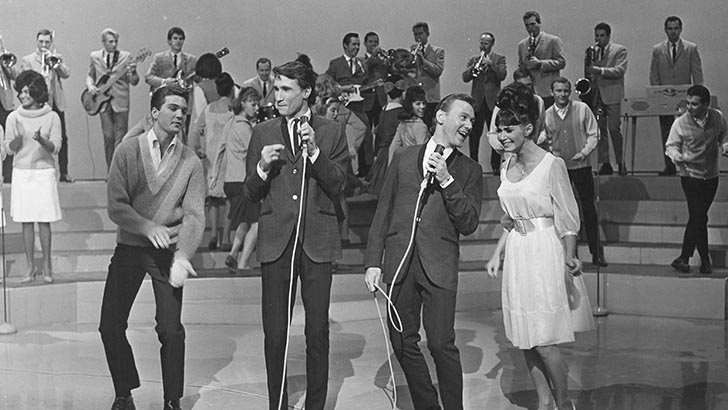 Yes, yes, this should probably be at the top of the list but it these are in no particular order. This song was composed by Alex North in 1955 for an obscure prison-themed film titled Unchained, hence the "Unchained Melody". But it was the Righteous Brothers 1965 cover that brought it fame, and of course the 1990 Patrick Swayze vehicle Ghost.
8. "You Light Up My Life"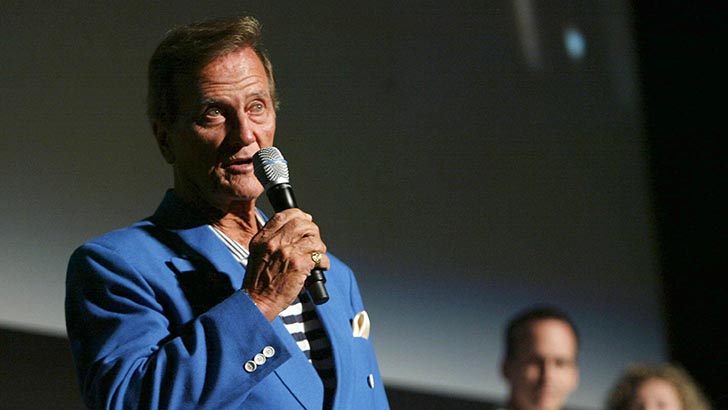 Quick, name the most successful U.S. single recording of the entire decade of the 1970's. No really, it was. Pat Boone's daughter Debby, also the vocalist with the widest mouth of the decade, really hit it out of the park with this one in 1977. Also informally rated the song most likely to drive one out of a bar. Still highly popular for weddings though.
9. "I'd Do Anything For Love"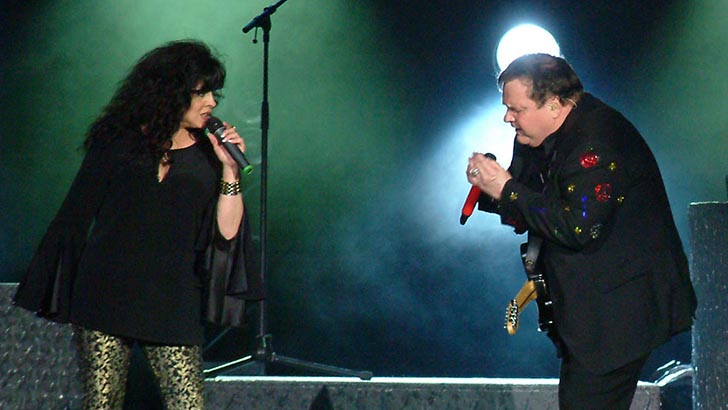 1993 Meatloaf super-hit off of his album Bat Out Of Hell II: Back Into Hell, the biggest hit of that year in the UK. The album version featured a female vocalist only referred to as 'Mrs. Loud' who in reality was English singer Lorraine Crosby.
10. "On Bended Knee"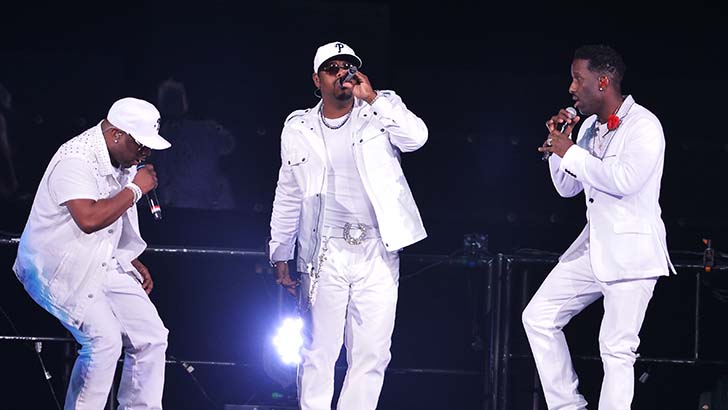 Mid-90's R&B heartthrobs and wittily named Boyz II Men really made 'em swoon with this ballad on the legendary Motown label. The classic get-back-together tune with the man in the appropriately repentant position.
11. "Crazy In Love"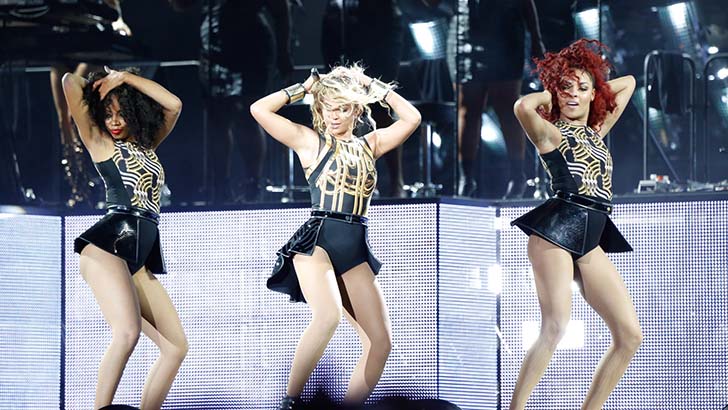 The debut single for Destiny's Child refugee Beyonce Knowles, along with her eventual hubby, rapper Jay-Z. It was released in May of 2003 and has gained some popularity among brides looking for something a little different as a wedding theme.
12. "I Cross My Heart"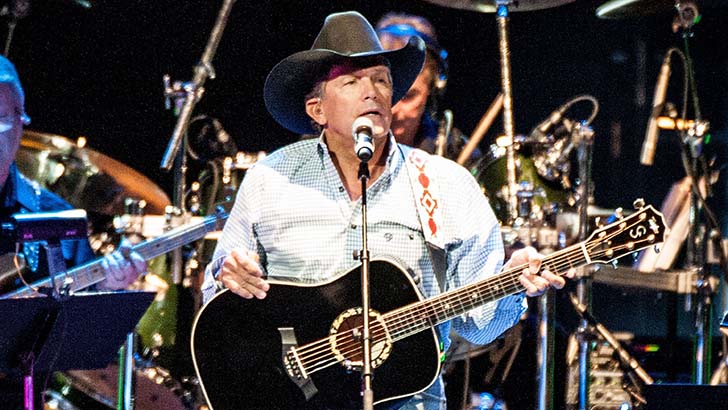 Country music themed weddings and anniversary parties have been popular for awhile now, at least in some circles, and George Strait tunes are at the head of the pack. This is from his 1992 album Pure Country and was also featured in the rather forgettable movie of the same title.
13. "The Keeper Of The Stars"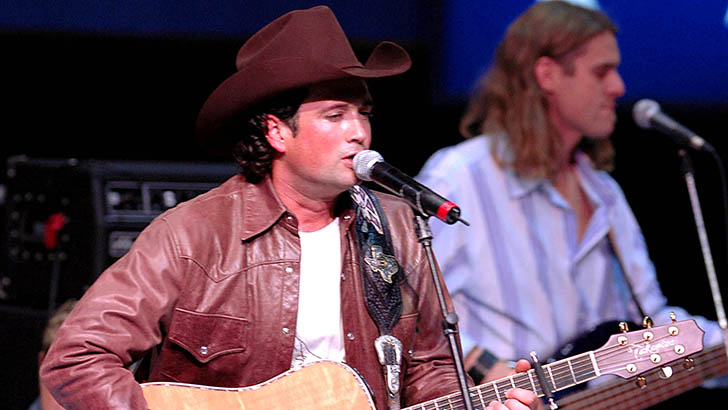 Keeping with the country genre this was another big wedding tune after it's release in 1995, including an unexpected and unsolicited, performance at the nuptials of the author of this article by the bride's second cousin. The following year the Country Music Association hailed it as their Song of the Year.
14. (Everything I Do) "I Do It For You"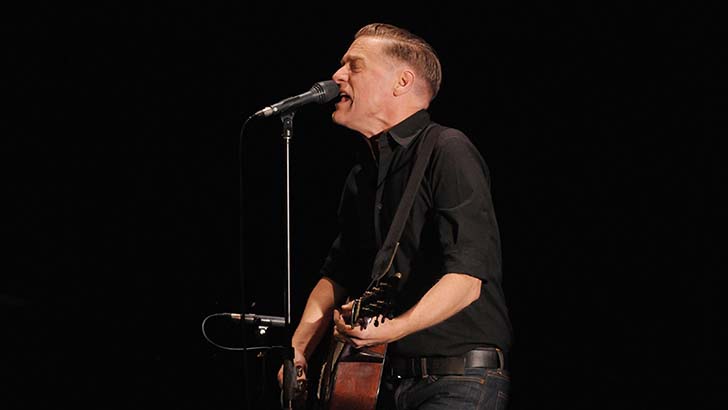 A huge hit for Canuck rocker Bryan Adams in 1991, it was featured on the soundtrack of Robin Hood: Prince of Thieves. Adams and co-writers Michael Kamen and Robert Lange won a Grammy for Best Song Written Specifically for a Motion Picture or Television, which in turn won an award for longest award title ever. A pretty ballad and highly recommended for romantic situations.
15. "Sometimes When We Touch"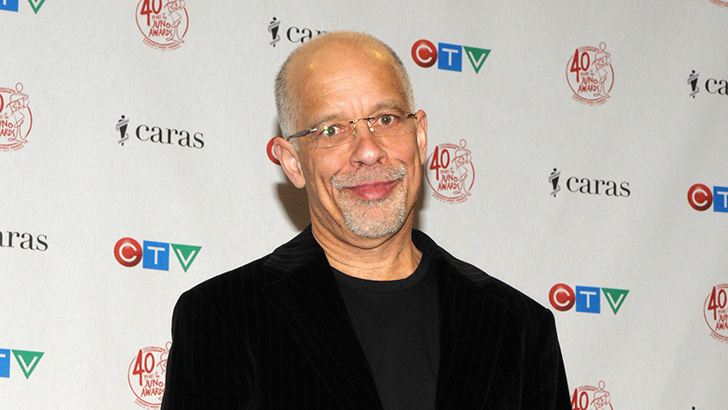 Dan Hill was something of a one-hit 70's wonder but his biggest hit is memorialized for all time at proms and receptions the world over. Probably one of the most made fun of and razzed songs of all time too, a perennial favorite for 'worst songs' lists.
16. "Wonderful Tonight"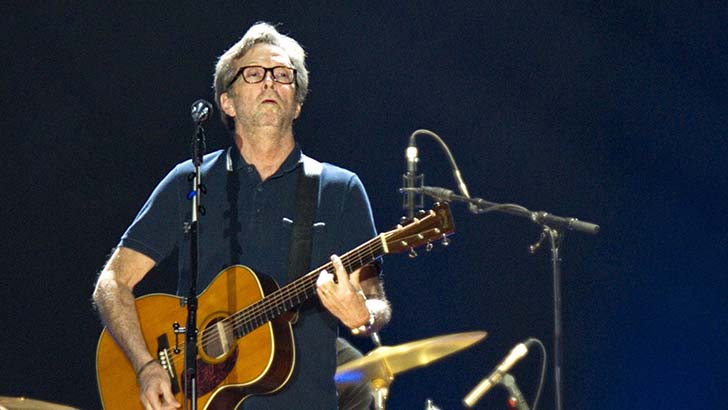 Eric Clapton's 1977 ballad from the album Slowhand is one of those songs that everyone loved the first time they heard it, and absolutely hated the 397th. Strangely, it didn't do all that well in the charts.
17. "Endless Love"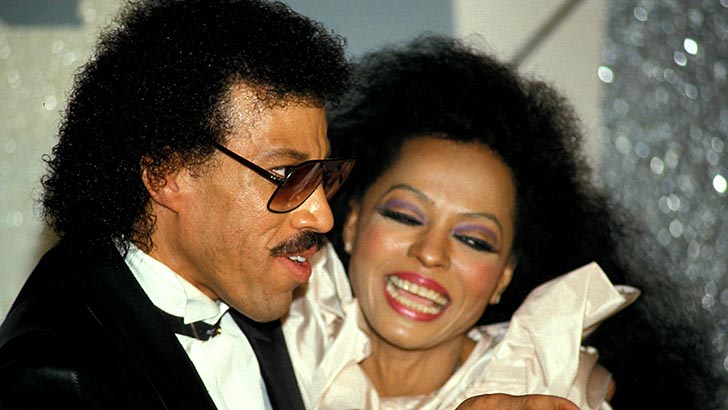 Lionel Richie and Diana Ross proclaimed their undying affection for each other on this 1981 single which Billboard called the 'greatest duet of all time'. Mariah Carey, Luther Vandross and even Kenny Rogers did popular covers.
18. "Nothing Compares 2 U"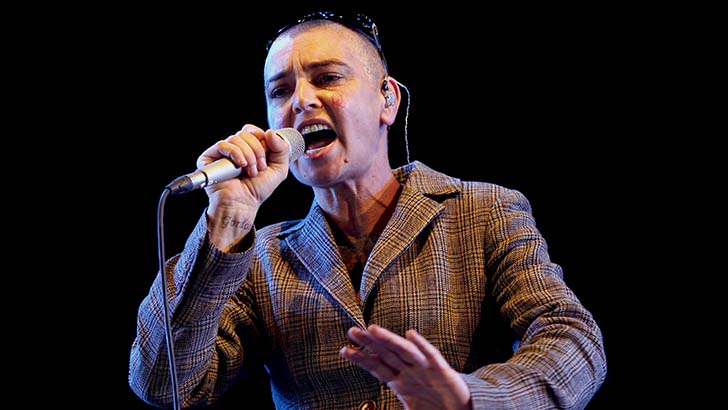 It's a little known fact that this song was originally written by the artist formerly known as Prince. But Sinead O'Connor made MTV go gaga over it in 1990. BTW, have you seen her lately? Wow.
19. "Wind Beneath My Wings"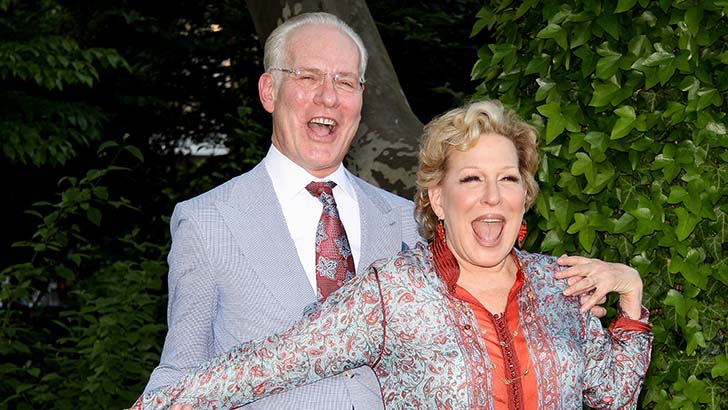 If a love song can be a cliche this is certainly one of them. Many artists have done versions of this ballad, with Roger Whittaker actually performing the first commercial version in 1982, but Bette Midler really made it popular with her cover in 1988 for the movie Beaches.
20. "Lady"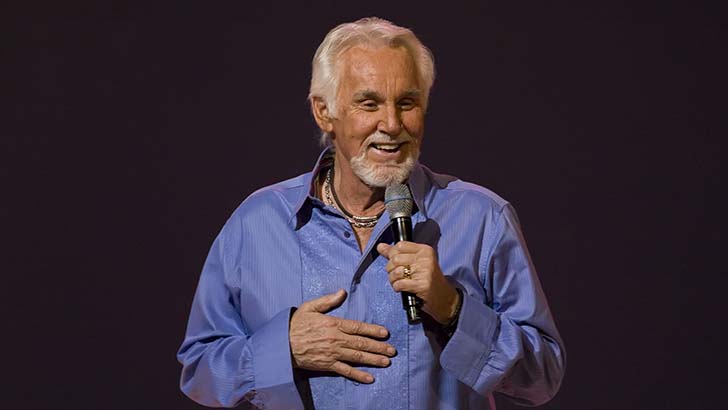 Another one for the most cliched romantic tunes list, this song was written by Lionel Richie and his style is evident in it. He also produced it for Kenny Rogers in 1980, and it became one of Rogers' all-time greatest hits.
21. "My Eyes Adored You"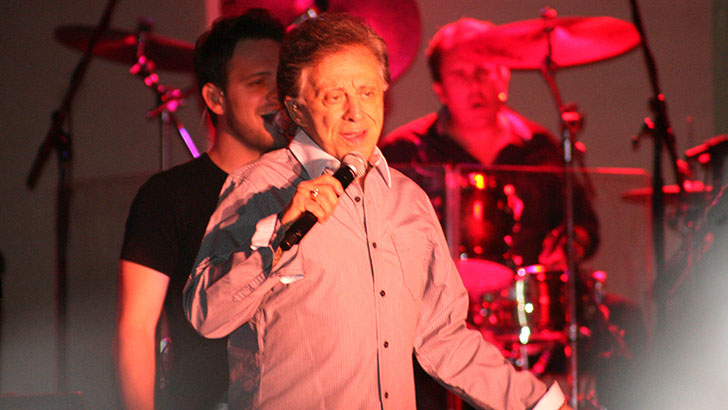 This song was originally done by The Four Seasons but was then purchased by lead vocalist Frankie Valli for $4K after the record label refused to release it for some reason. He found a label willing to take it on later in 1974 and it became a huge hit. It's always been rumored that Valli had vocal cord surgery done to achieve his signature falsetto voice but many say it was surgery of a decidedly different kind.
22. "Moon River"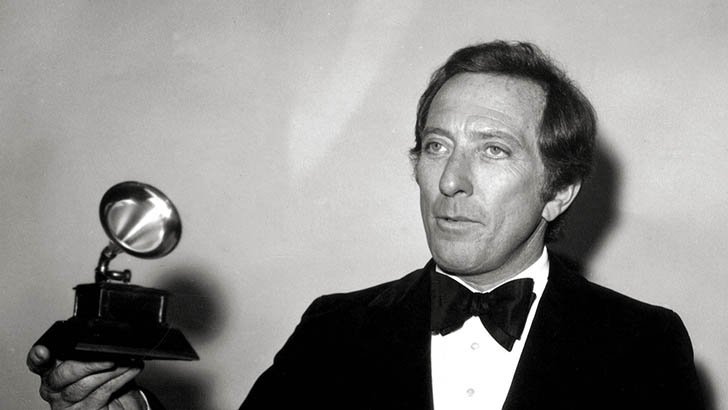 Some say Breakfast at Tiffany's is one of the most romantic movies ever made and that this ballad perfectly captures its essence. Composed by the great Henry Mancini and lyricized by the equally legendary Johnny Mercer, it won the Oscar for Best Original Song in 1961. Who knew Audrey Hepburn could sing? But it was Andy Williams who adopted it and made it his well-known theme song.
23. "Over The Rainbow"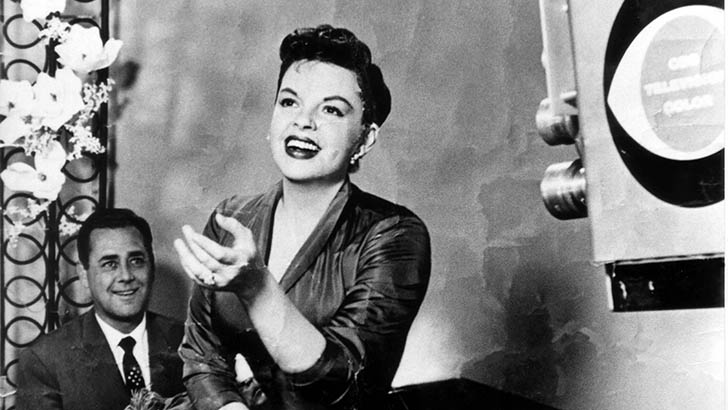 Maybe not often thought of as a romantic song but chosen surprisingly often as a wedding theme, especially by admirers of ruby slippers. Another Academy Award winning song performed by, of course, Judy Garland.
24. "We've Only Just Begun"
How many young boys had a crush on Karen Carpenter and played this 45 RPM record over and over again on their little portable turntables? What's that? What's a turntable? Oh, never mind. The Carpenters, 1970, and one of the more popular wedding songs, for obvious reasons.
25. "Just The Way You Are"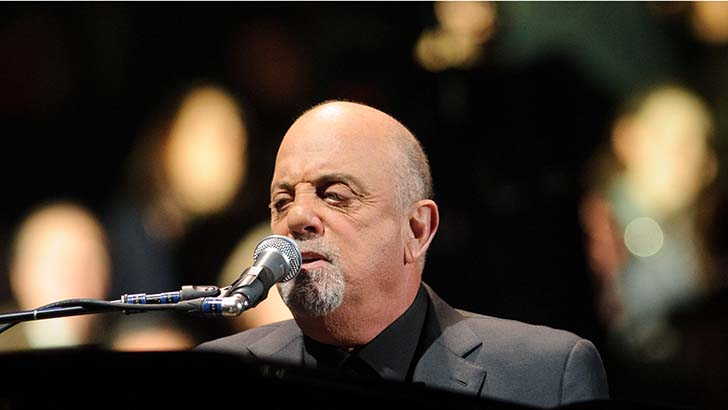 Released in 1977 on Billy Joel's The Stranger album. Joel has stated that he wrote this song for his first wife. It can be assumed he really meant it at the time.
26. "As Time Goes By"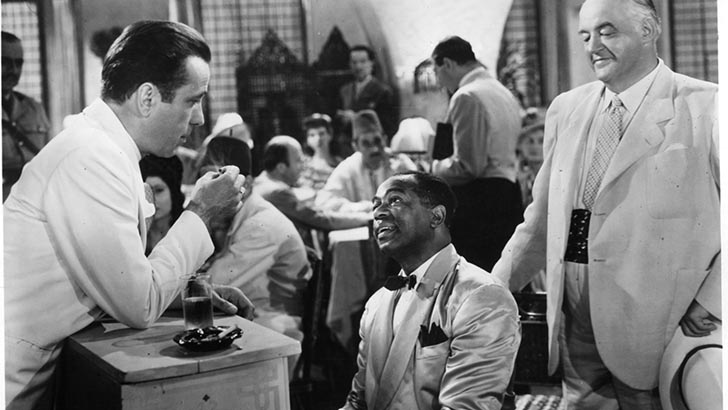 Movie trivia time: who played Sam in the movie Casablanca and sang this song? Of course! That was a softball. It was Dooley Wilson who crooned to Bogart and Bergman in the 1942 classic romance film. It ranked #2 on the American Film Institute's special 100 Years -100 Songs, celebrating the best of music in movies. It's certainly one of the most well known.
27. "Everybody Loves Somebody"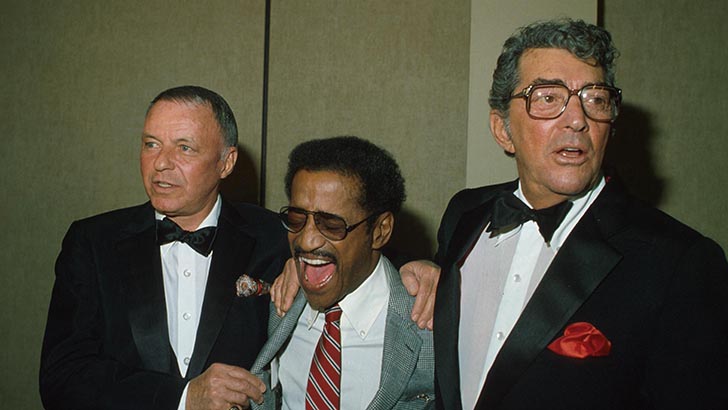 Mention Dean Martin and people think of pizza, liquor and cigarettes so his music naturally makes for great reception karaoke fare. Originally written in 1947 this song was, like most of the songs on this list, covered by lots of singers but Martin made it a big hit in 1964. And he needed it too, at the time he hadn't had a tune in the Top 40 since 1958.
28. "I Want You"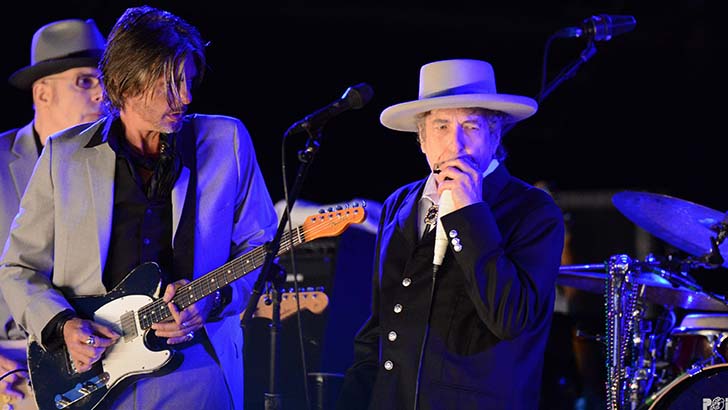 This Bob Dylan tune was featured as a Martha Stewart Wedding classic prelude song but it could be reasonably argued that Dylan and classic weddings really don't mix it up that well. But then again there's no accounting for taste.It wasn't really a big hit for him in 1966 though.
29. "Pachelbel Canon in D Minor"
Now this really is a classic wedding prelude song, maybe a bit too classic, but beautiful nonetheless. Written by the German composer Johann Pachelbel circa 1694.
30. "Crazy"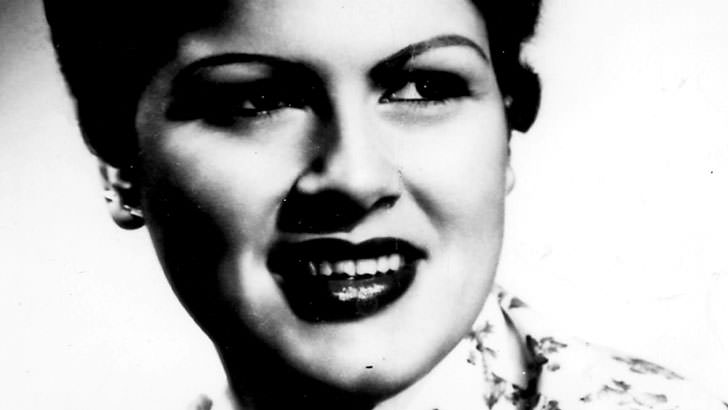 A huge success for the tragic Patsy Cline in 1961 and #85 on Rolling Stone's 500 Greatest Songs of All Time, and deservedly so.
31. "Three Times A Lady"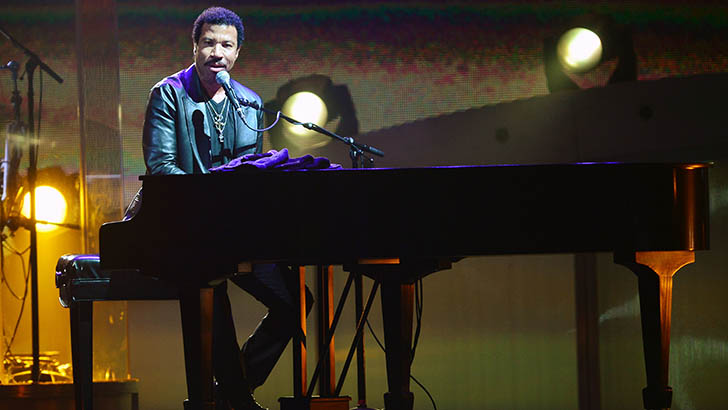 Lionel Richie and the Commodores had some great romantic tunes back in the day and this is one of them. From the 1978 LP Natural High.
32. "Unforgettable"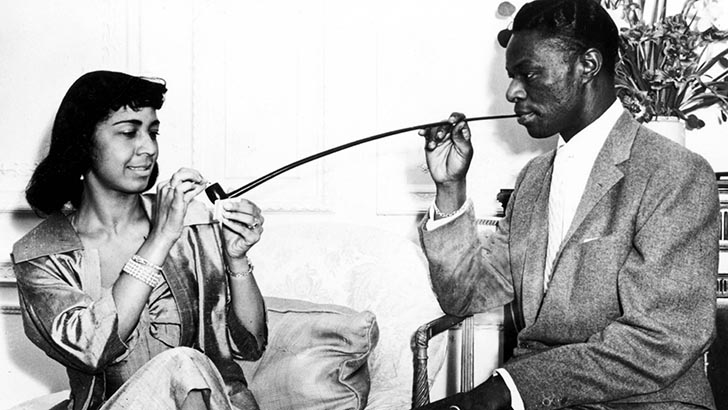 It's not often that a father and daughter can have a huge hit with the same song 30 years apart but that's what happened with this lovely ballad. Originally recorded in 1951 by Nat King Cole, the digitally created duet with daughter Natalie won three Grammy's in 1992.
33. "Faithfully"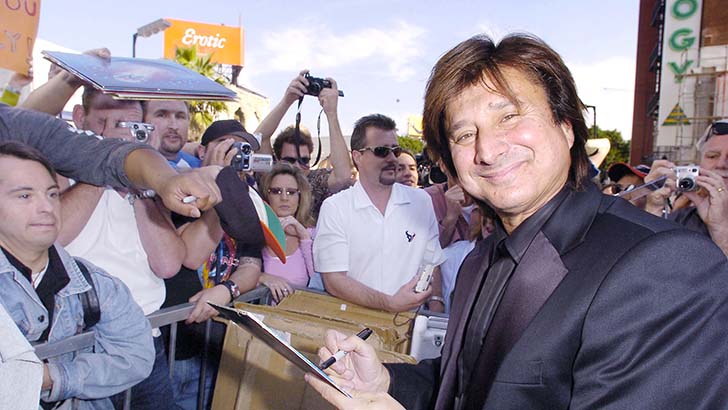 You could probably start a bar brawl over which Journey song is the most romantic but this one would be a strong contender. From the album Frontiers released in 1982, one of two songs off of that album to make it to the Top 20 on Billboard's ubiquitous list that year.
34. "How Deep Is Your Love"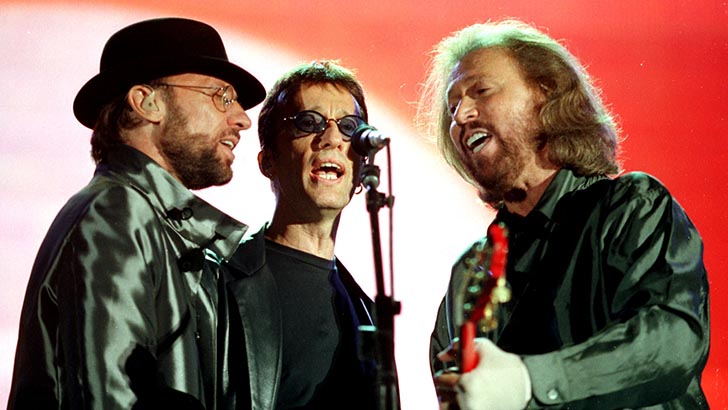 Hard core rock fans loved to hate the Bee Gees back in the 70's but somebody sure liked them. And a lot of those haters were probably closet fans, truth be told. Released in late 1977 and of course part of the soundtrack for the film Saturday Night Fever. United Kingdom ITV viewers voted it 'The Nation's Favorite Bee Gees Song' in 2011.
35. "You're The One That I Want"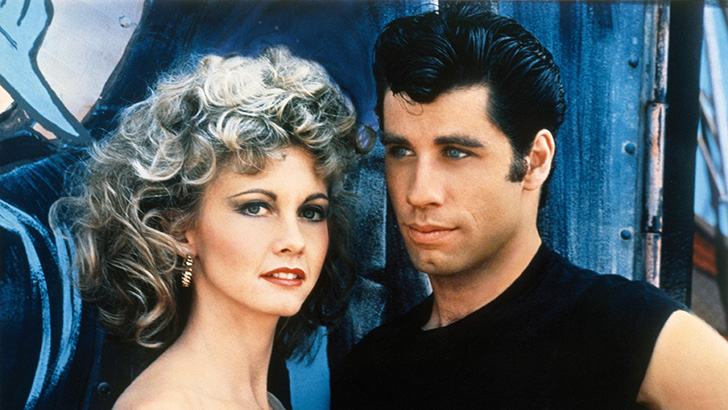 Speaking of John Travolta movies this one made a big splash in the 1978 musical Grease. According to Wikipedia the single has sold more than 6 million copies and is one of the top sellers of all time. No really.
36. "Love Me Tender"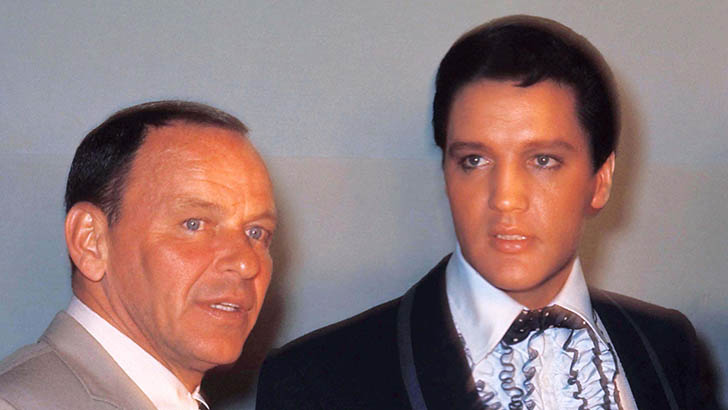 Some have probably been howling "where's the Elvis songs" and are no doubt miffed the King hasn't been mentioned sooner. Tough. Elvis always was overrated anyway. But there's no doubt this 1956 classic has accompanied many a necking session out at Lover's Leap. The music is from a popular Civil War song named "Aura Lee".
Elvis performed this song on The Ed Sullivan Show that year and the very next day it went gold before it was even released when RCA Records received one million advance orders.
37. "The Lady In Red"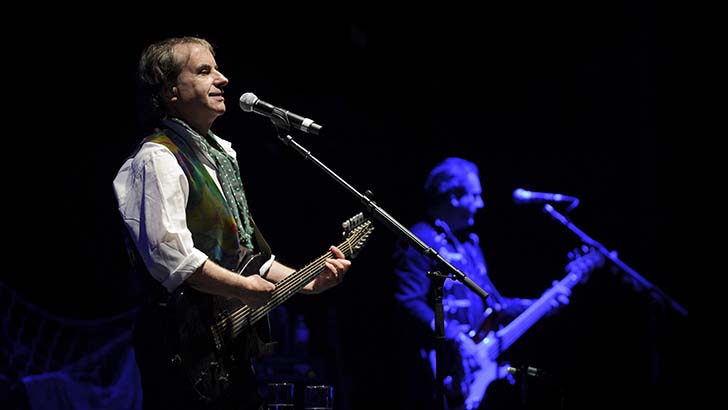 This has become a romantic standard since its release in 1986 on British artist Chris de Burgh's album Into The Light. The music video was also one of the most popular world-wide hits ever. The artist has stated that this song is about the first time he met his wife and how he could still remember what she was wearing. Now if that isn't romantic, what is? He probably scored a few brownie points for that.
38. "You're The First, The Last, My Everything"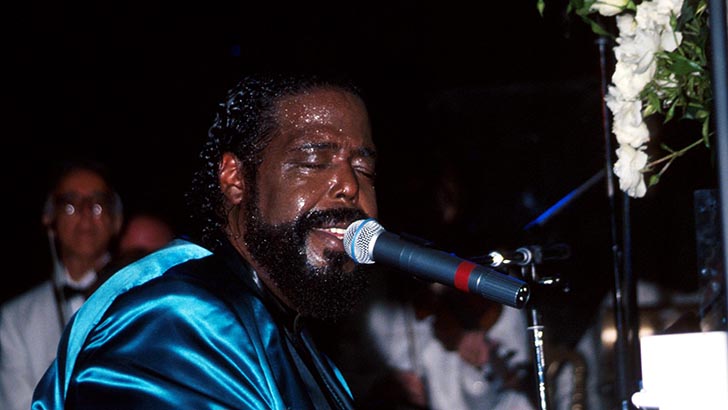 Barry White really had it goin' on back in the 70's, one of the kings of the disco era, as evidenced by the fact that when this song was released on his album Can't Get Enough in 1974, it was his fourth to land in the top ten on the Billboard list. Believe it or not, it was originally written as a country song with the dubious title of "You're My First, My Last, My In-Between" 21 years earlier.
39. "Bist Du Bei Mir"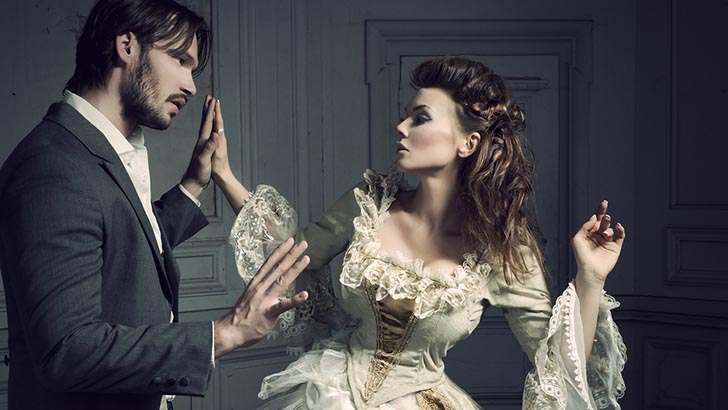 It's said that the processional accompaniment should be al least four minutes long, light but with a distinct air of sincerity, and this aria attributed to Johann Sebastian Bach certainly delivers all three. Its provenance is somewhat uncertain and it was considered a lost work after WWII until it was found in Kiev in 2000. What is known is that it was first performed as part of the Stolzel opera Diomedes in 1718.
40. "I'll Be There"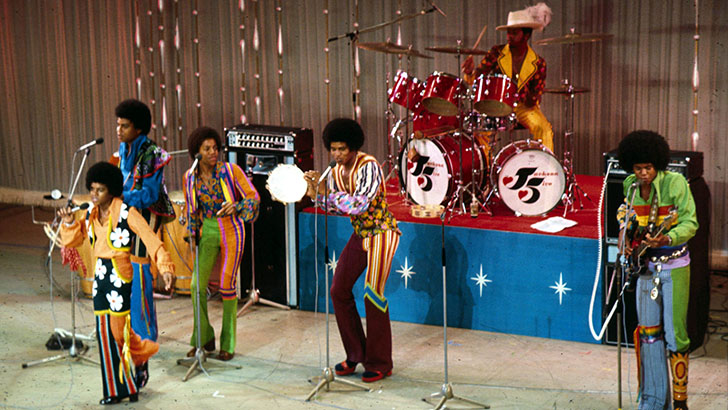 The Jackson 5, or at least Michael, had to make this list somewhere, and this song from their Third Album for Motown in 1969 is one of their best from a romantic point of view. It made it to #1 in the charts and was their fourth hit in a row to do so.