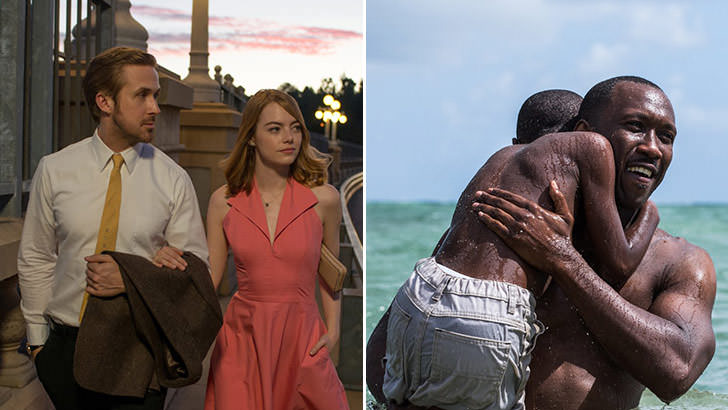 Photo credit: Summit Entertainment/A24
The showbiz world is indeed still in shock after watching the biggest fail in Oscars history unfold, so let's try and shed some light onto the whole shebang.
Warren Beatty and Faye Dunnaway definitely Steve Harvey'd the 2017 Oscars in what will probably go down as one of the most infamous events in Academy Awards history, when they mistakenly read that La La Land won Best Picture award.
Wrong Envelope
And while the La La Land team was still celebrating their presumed award, the movie producer Jordan Horowitz came up to the microphone to set the record straight.
"I'm sorry, no, there's a mistake," he addressed the stunned audience. "Moonlight, you guys won best picture. This is not a joke. I'm afraid they read the wrong thing."
It appears that Warren Beatty and Faye Dunaway were somehow handed the wrong sealed envelope, the envelope for Best Actress which read "Emma Stone, La La Land," making Warren and Dunaway announce the wrong winner.
"I opened the envelope," said Beatty later, "and it said 'Emma Stone, La La Land.' That's why I took such a long look at Faye [Dunaway,] and at [Jimmy Kimmel.] I wasn't trying to be funny."
Official Statement
Subsequently the firm responsible for counting the Oscar ballots – PricewaterhouseCoopers – came forward and released a statement addressing the notorious mix-up.
The statement reads:
"We sincerely apologize to Moonlight, La La Land, Warren Beatty, Faye Dunaway, and Oscar viewers for the error that was made during the award announcement for Best Picture."
"The presenters had mistakenly been given the wrong category envelope and when discovered, was immediately corrected."
"We are currently investigating how this could have happened, and deeply regret that this occurred. We appreciate the grace with which the nominees, the Academy, ABC, and Jimmy Kimmel handled the situation."
Crazy stuff indeed. As far as we are concerned, Steve Harvey is the real winner here. He must be feeling at least a tad better now.