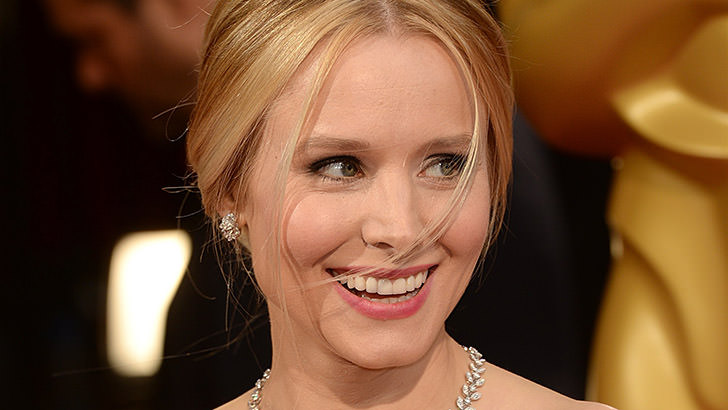 10. Kristen Bell
Kristen Bell is actually part of a humble and frugal couple, as she and husband Dax Shepherd are known for being extremely thrifty.
When appearing on Conan O'Brien's late night show, the "Forgetting Sarah Marshall" actress reported that she is very frugal and uses a lot of coupons.
In fact, she explained to Conan that the best possible coupon to happen on "is a Bed Bath & Beyond coupon." Elaborating on the fact that she is very frugal, Kristen has also stated that she and Dax are "hillbillies at heart" and that she has no shame in that fact.
The couple is said to have a combined net worth of roughly $18 million, and their frugal ways led to what they refer to as "the worst wedding ever."
When other celebrity couples are spending millions for lavish celebrations at exotic destinations, Kristen and Dax settled for a simple courthouse wedding.
Kristen Bell's movies are available on Amazon – Buy Here
They estimate that the grand total for the whole event was around $140, including the gas it took them to get there. It seems safe to predict that the duo will pass their money-saving tips on to their new daughter, Lincoln, and with projects like the new "Veronica Mars" movie on the way, Kristen is expected to only expand on her fortune.