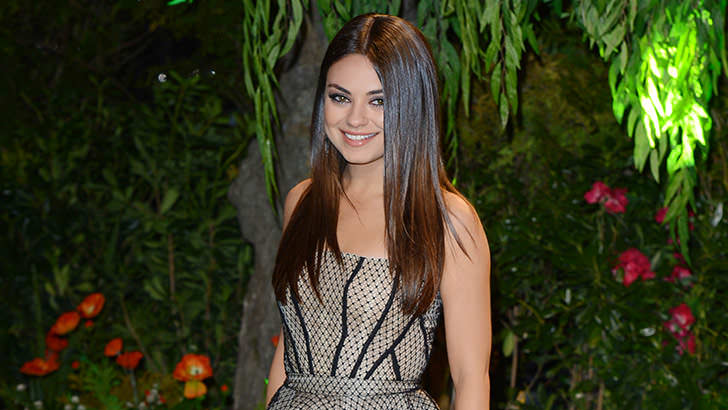 3. Mila Kunis
Mila Kunis
is another one of those surprising celebrities with a spot on our list. She is young, attractive and lives in Hollywood.
Some would say she's got it all to be a party girl, but apparently that's not the case.
"I don't go out very often. I prefer to stay home and have a nice little beverage and watch television. My glass of wine and I are besties," Mila says of her partying ways.
When we include the fact she recently got married to Ashton Kutcher and had a baby girl Wyatt Isabelle, it's no wonder home seems like a more attractive option than clubs.
Rumor has is the Kutchers are working on baby no. 2 so Kunis is unlikely to change her lifestyle any time soon.