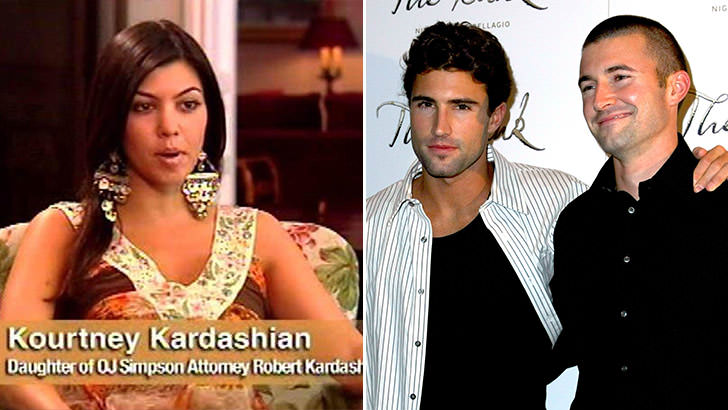 2. Reality Addicts
This family sure loves the attention. Contrary to what most people think,
Keeping Up With The Kardashians
wasn't the first time the participants were on reality TV.
Bruce Jenner's sons, Brandon and Brody (as well as Spencer Pratt, their friend at the time) were on a short-lived reality show called Princes of Malibu in 2005, which centered on the spoiled lives of the southern Californians.
The show was canceled after only two episodes, but it gave Brody and Spencer a chance to go on to be cast members of The Hills. Brody even had his own elimination reality show called Bromance.
Only a year prior to Brody and Brandon's reality show debut, Kourtney went on to be the first Kardashian to have some prime reality time, on a show called Filthy Rich Cattle Drive.