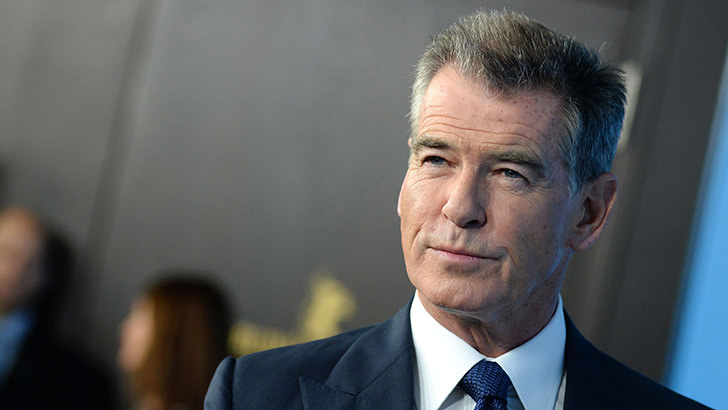 The actor stoically opened up about the tragic losses of his wife and daughter during his speech at the Stand Up To Cancer telecast. Pierce lost his first wife Cassandra and his adopted daughter Charlotte to this "insidious disease".
"To watch someone you love have his or her life eaten away bit by bit by this insidious disease, that part of your sorrow becomes an indelible part of your psyche. I held the generous, strong, beautiful hand of my first wife Cassie as ovarian cancer took her life much too soon."
"Just last year, I held the hand of my funny, wonderful daughter Charlotte, before she too died from this wretched inherited disease," said the actor as he took the central stage at the event.
Raising awareness
Pierce has also announced that
Stand Up To Cancer
organization is putting together
the first ovarian cancer dream team
, as he described it.
This team should be a collaboration between the Ovarian Cancer Research Fund, the Ovarian Cancer National Alliance and the National Ovarian Cancer Coalition, which will together work on raising awareness about this terrible disease.
"So please call us now, give for the women you love and miss. I'm giving for Cassie and Charlotte. Let's build that future where we hold our loved ones hands, watch them grow old as it should be, after a long life fully lived," Brosnan stated.
Other A-list supporters
Besides Brosnan, the event also attended a huge number of stars including Jennifer Aniston, Halle Berry, Reese Witherspoon, Jessica Alba, Alicia Keys, cancer survivor Sofia Vergara, Kevin Bacon, Jon Hamm, Jennifer Hudson and Gwyneth Paltrow, who selflessly stood up to this disease by showing their support.
Gwyneth Paltrow also bravely opened up about the loss of her father, Bruce Paltrow, who also gave in to the disease back in 2002.
"Earlier today, one of my dear friends attended his mum's memorial service," Gwyneth said. "In July she was diagnosed with leukemia and died just last week. She was a wonderful person and I'm thinking of you and your family. I hope you're together remembering all the love. "
"It's what gets me through every time I think about my father. Everyone knows someone who's been affected by cancer, so everyone please give."