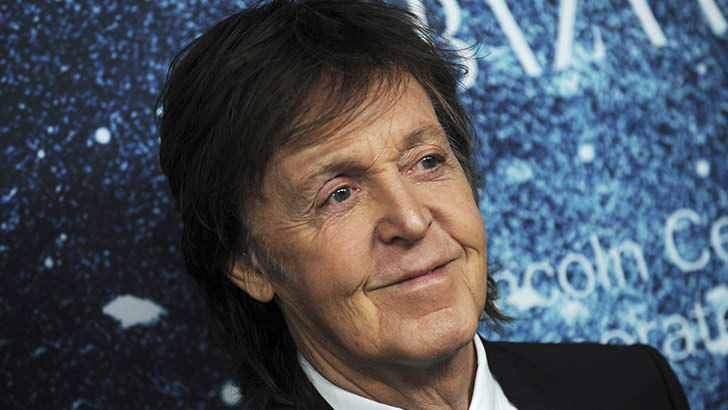 After the rehearsal for
SNL
's 40th anniversary show, Paul McCartney surprised his A-lister fans with an intimate gig in New York City.
The Valentine's Day show took place at the Irving Plaza, a relatively small venue that fits about 1,000 people.
The two-hour performance included the Beatle's "Eight Days a Week", and Buddy Holly's "It's So Easy".
The A-listers who graced the concert with their presence included Meryl Streep, Tom Hanks, Emma Stone, Bradley Cooper, Leonardo DiCaprio and Olivia Wilde and husband Jason Sudeikis.
Celebrities who also found themselves at the gig were Steve Martin, Eddie Murphy and Amy Poehler, who are all apparently fans of Sir Paul McCartney.
The gig at the Irving Plaza was further enhanced by the fact that the venue is small, which means the eager fans were practically standing 30 feet from McCartney. Some of them described the experience as "a surreal moment".
The celebrated Beatle recently released a new single with Rihanna and Kanye West, called "FourFiveSeconds".