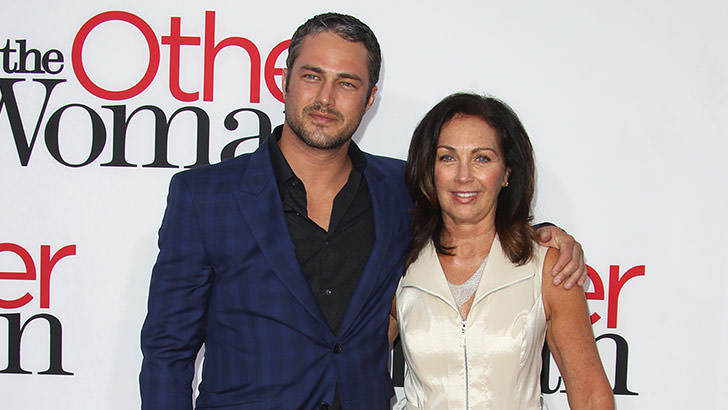 There are no mother-in-law blues in this household. Famed actor Taylor Kinney brought his mom, Pamela Heisler, to the 2016 PCAs as his date, and the reporters weren't too lazy to investigate her thoughts on her future daughter-in-law, international superstar Lady Gaga.
When asked about her first time meeting the singing diva, Mrs. Heisler revealed that the occasion wasn't a joyous one at all.
"My mother had passed away, and Gaga came."
She admitted that she thought that the timing was a little off, given the circumstances, but she quickly changed her mind. "I loved her from the moment I met her. She was the sweetest thing that ever was," Kinney's mother explained.
The "Born This Way" singer and the actor got engaged on Valentine's Day last year, after a 4-year-long relationship.
Although both Kinney's and Gaga's families are well acquainted, integrated, and merged into one huge family, the lovely celeb couple still hasn't confirmed a date.
Last October, Kinney said that he and Gaga were still deliberating over the destination occasion. Namely, the choice has fallen between New York City and Los Angeles.