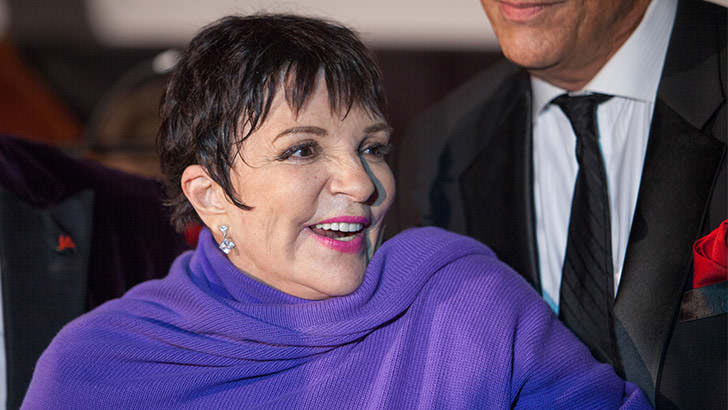 The legendary
Liza Minnelli
made her first appearance after the news of her going into rehab surfaced a few weeks ago.
She dined at Lisa Vanderpump's restaurant PUMP in West Hollywood, on April 19th, just one month after it was revealed that the actress was seeking treatment for substance abuse in an undisclosed facility.
According to an eyewitness, the 69-year-old actress and singer was sitting at a table on the sidewalk. She was approached multiple times by her fans, but it didn't mind her at all. She was more than happy to sign autographs and chat with them. The source added that she looked "fantastic and spirited."
You would think that the legendary Cabaret star wanted to see her friend, the restaurant's owner Lisa Vanderpump, but the entrepreneur, actress, author, and TV personality wasn't in her establishment. One source close to the star revealed that she was in fact at her home, tending to her husband Ken. Ken recently underwent a hip replacement surgery.
Liza Minnelli checked herself into a Malibu rehab facility last month, yet again. At the time, her representative stated that she has "valiantly battled substance abuse over the years and whenever she has needed to seek treatment she has done so." Allegedly, she made excellent progress.