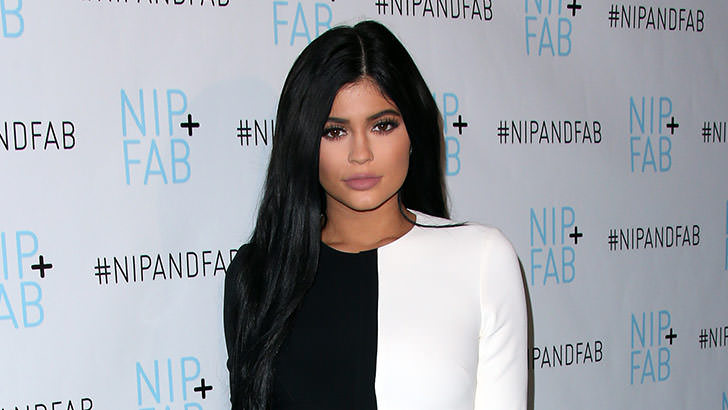 Kylie Jenner has caused quite a stir recently when the reality TV star started a tsunami of rumors by being spotted flaunting a large diamond ring around, but it appears it was all just a tease and the 18-year-old star actually isn't (just yet) engaged to boyfriend Tyga.
Not Engaged
Kylie uploaded several photos of the ring onto her Instagram page, but as she right away made clear to the public eye that she won't be walking down the aisle any time soon.
"Every year my Mom throws a huge Christmas Eve party and this years was so fun (and sparkly)!," the young clothes designer wrote on her Instagram page.
"It was really special to end such a big year celebrating with all of my friends and family…and with an extra special gift from a special someone."
"And NO, I'm not engaged," she added.
Despite nipping the engagement rumors in the bud, the famous on-again, off-again couple, Kylie and Tyga, are indeed back together. The popular rapper has been seen at Kris Jenner's Calabasas residence on Christmas day, during which he was spotted several times on Kim Kardashian's Christmas day live stream that was aired online.
"Tyga looked happy and comfortable with his girlfriend's family as he unwrapped presents and helped out in the kitchen," People magazine writes.
Engagement might not be too far away, after all.