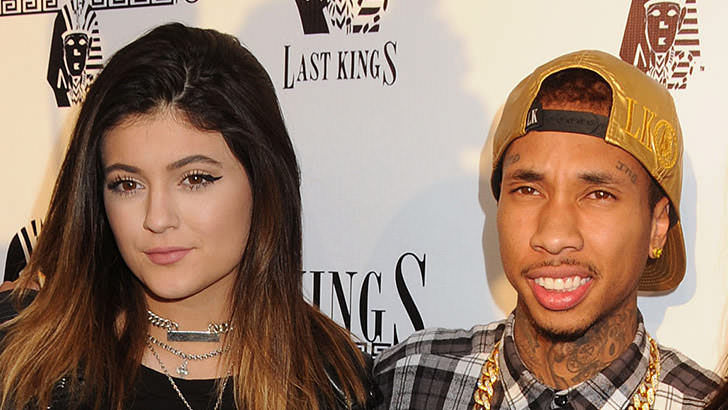 Kylie Jenner, 18, who is a star on Keeping Up with the Kardashians, and rapper Tyga, 25, have been involved in a controversial relationship, creating buzz everywhere they go.
On Friday, the couple finally decided to give their fans something to chew on by providing intimate details about their relationship.
The pair posted a livestream video on Kylie's app, where they answered direct questions from their fans.
The first question was about what the pair love most about each other.
"You're very energetic and enjoyable all the time," Tyga says. "Like in the morning, you're always fun, always smiling. You never have negative energy."
"What I love about you is that you're funny, and you make me laugh, and that you motivate me. You always listen to me when I talk to you about girl s**t – and my life that you probably don't want to hear – but you sit there and you listen. I think it's nice," Kylie says of her beau.
One fans asked the couple how they deal with hate they receive of a regular basis.
"At the end of the day, you go to sleep with the people you love, you wake up with the people you love and you spend time with the people you love," Tyga said. "That's what it's about. You can't live for other people. You gotta live for yourself and better the people around you and make an impact."
We also found out that they frequently bond over food at their favorite Beverly Hills restaurant, Mr. Chow's, and that they rarely fight. How cute!