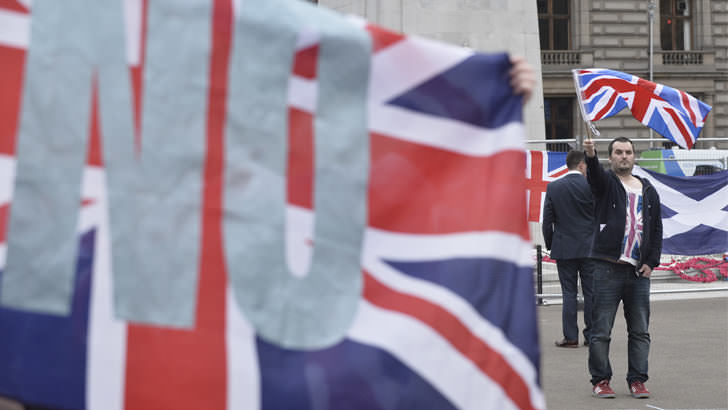 JK Rowling, the author of Harry Potter, was one of the first celebrities to express her opinion after the historic moment which resulted in Scotland still remaining as part of UK.
Divided Opinions
Rowling revealed she had been edgy throughout the whole night while waiting for the official results of the vote.
"#indyref Been up all night watching Scotland make history. A huge turnout, a peaceful democratic process: we should be proud," the 49-year-old author wrote via Twitter.
Chris Evans, BBC radio host, showed his appreciation with the result: "Well it appears we are still very much one union under a groove. Happy Friday everyone," and TV show host Jonathan Ross said: "I'm delighted Scotland is staying with the rest of us", while Scottish actor Alan Cumming revealed he's disappointment with the outcome.
"My YES friends, let's turn our passion towards ensuring the Devo Max promises the Westminster establishment have made to us are delivered. Yes still means something. Please try to remember that."
Prime Minister Is Happy With The Results
David Cameron stated he's happy about building "a better, brighter future for our entire United Kingdom."
"I've just spoken to Alex Salmond, congratulating him on a hard-fought campaign. I'm delighted the SNP will join talks on further devolution. We have heard the voice of Scotland and now the millions of voices of England must also be heard. #IndyRef."
The Prime Minister also posted his full statement via Facebook, saying he was happy about building "a better, brighter future for our entire United Kingdom," and that was delighted that Scotland had "kept our country of four nations together."
"As I said during the campaign, it would have broken my heart to see our United Kingdom come to an end," Cameron added.