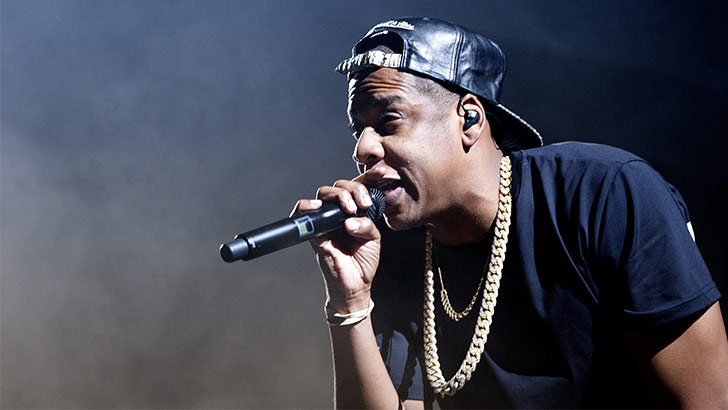 Well, here's a lot of talent in one place.
Rapper and mogul Jay Z's new music streaming service Tidal is officially live, which was appropriately (and a bit dramatically) announced on the star-studded launch event.
Jay Z, along with his wife
Beyonce, Madonna, Usher, Rihanna, Jack White, Nicki Minaj, Daft Punk, Deadmau5, J.Cole
and more attended the event, which was dramatically live-streamed on Tidal.com, on March 30th in New York City.
The artist then signed a document, thus pledging to Tidal, as a longer video streamed on the site in which the musical geniuses of today's day and age can be seen and heard talking about the new venture.
The famous rapper first introduced Tidal with a star-studded advertisement. The clip opens with a shot of Daft Punk's Thomas Bangalter walking in the sunlight in his trademark futuristic helmet, soon to be joined by the likes of Chris Martin, Jason Aldean, Rihanna, and Nicki Minaj.
The star power just increases as Jack White and Calvin Harris take a seat, and Madonna sits down next to Minaj. The stars speak via video conferencing to Alicia Keys, Usher, and Arcade Fire's Win Butler. Jay Z's longtime collaborator Kanye West and wife Beyonce make their necessary introductions and catch up with everyone.
The music service is already receiving huge support, and many artists changed their social media avatars to the same shade of sea blue to promote the brand.