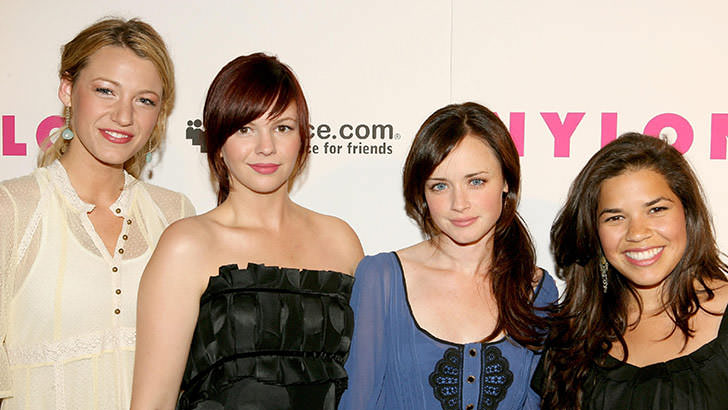 Blake Lively and Ryan Reynold's newborn daughter James has a lot of going for her already, and she just got another great thing to add on the list (well, as soon as she learns how to write) – three amazing godmothers – Amber Tamblyn, America Ferrera, and Alexis Biedel.
Ryan Reynolds'
wife has named her three
Sisterhood Of The Traveling Pants
costars as godmothers to her little girl.
The adorable story was revealed by Tamblyn herself during her appearance on VH1's Morning Buzz Live. It seems that James is definitely in great hands.
When Nick Lashey asked the actress: "You're still very close with your…co-stars and the three of you are godmothers to Blake Lively's baby – is that a fact?" the actress confirmed, sending the audience into applause.
Lively and Reynolds are still keeping their newborn daughter from the world, but they did at least confirm that her name was James during an interview on the Today Show.
During the same interview, Reynolds also said that he doesn't want his daughter to go into show business: "You worry about really stupid stuff. And you sort of sit there and go, 'Oh gosh, is she gonna wanna do this?' I like to whisper in her ear, like, really normal everyday jobs."
The Sisterhood Of The Traveling Pants is a YA series of five books that has been adapted for the big screen. The two movies have been pretty successful, and the fans are still waiting for another sequel even though it will probably never happen. The four actresses remained close friends since they first met, more than 10 years ago.